Written by

Sally Breen, Senior Lecturer in Writing and Publishing, Griffith University
Two of the best known 20th century road stories are arguably On the Road by Jack Kerouac and Fear and Loathing in Las Vegas by Hunter S. Thompson. In 1959 Kerouac appeared on the Steve Allen show – smouldering, all chiselled jaw and on the good edge of tanked.
Kerouac answered Allen's question about the Beat generation he was supposed to have defined with a resigned air. Allen tinkled on a set of keys an age away from the hip vibe he was trying to get at, Kerouac oozed cool without really trying, describing Beat in one word as "sympathetic".
Allen moved on to asking Kerouac how long it took him to write On the Road. "Three weeks". And how long he was on the road for? "Seven years".
Living the life always takes a little longer.
I'm thinking of this as I watch a young girl twirling the tail of her sparkling mermaid at the Coolangatta airport – already the sequins have started to fall off, blue and pink trails under her feet. I smile at her mother. Falling in love with other people's kids for 30 seconds at a time is easy when you're in transit.
Three festivals in three weeks
I'm going to be on the road for three weeks, at three writer's festivals, in three different countries – the Australian Short Story Festival in Melbourne, the Ubud Writers and Readers Festival in Bali and the Asia Pacific Writers & Translators event in Macau.
I couldn't trail a kid around for all that and that's partly why I don't have any kids trailing after me at all. At 22 I fell in love with another kind of life, the kind described to me in books like On The Road and Fear and Loathing.
Kerouac declaring that God is Pooh Bear and Thompson's arsenal of drugs in the boot of that Chevrolet Caprice read like a litany against conformity – that hallucinatory run on Route 66 with the bats swirling and the crazy lawyer ranting took me down another path.
Read more: Guide to the classics: Fear and Loathing in Las Vegas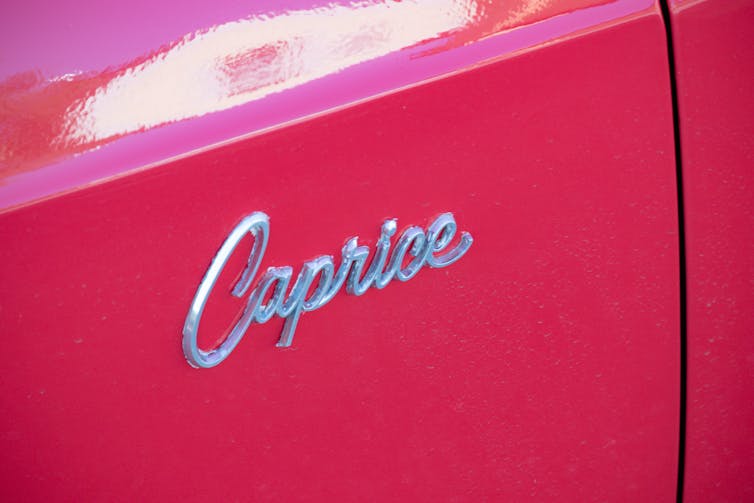 Authors: Sally Breen, Senior Lecturer in Writing and Publishing, Griffith University
Read more http://theconversation.com/friday-essay-thrills-booze-and-athleisure-gear-writing-on-the-road-124278