Written by

Camilla Nelson, Associate Professor in Media, University of Notre Dame Australia
Mary Ann Evans took the pseudonym "George Eliot" because she wanted to be taken seriously as a writer.
Other female authors – Maria Edgeworth and Jane Austen, for example – had penned work under their own names, but Evans feared that if her identity was discovered her books would be dismissed as "light" and "sentimental".
Astonishingly, in an age of patriarchy, this was not the case.
Eliot's reputation has grown steadily in the 200 years since her birth. And her Middlemarch (1871-2) is often claimed to be the greatest novel in the English language.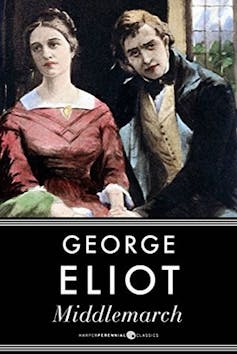 Authors: Camilla Nelson, Associate Professor in Media, University of Notre Dame Australia
Read more http://theconversation.com/friday-essay-george-eliot-200-years-on-a-scandalous-life-a-brilliant-mind-and-a-huge-literary-legacy-127438