Written by

David Jones, Climate Scientist, Australian Bureau of Meteorology
The Bureau of Meteorology's annual climate statement released today confirms 2019 was the nation's warmest and driest year on record. It's the first time since overlapping records began that Australia experienced both its lowest rainfall and highest temperatures in the same year.
The national rainfall total was 37mm, or 11.7%, below the 314.5 mm recorded in the previous driest year in 1902. The national average temperature was nearly 0.2°C above the previous warmest year in 2013.
Globally, 2019 is likely to be the second-warmest year, with global temperatures about 0.8 °C above the 1961–1990 average. It has been the warmest year without the influence of El Niño.
Across the year, Australia experienced many extreme events including flooding in Queensland and large hail in New South Wales. However, due to prolonged heat and drought, the year began and ended with fires burning across the Australian landscape.
Read more: 'This crisis has been unfolding for years': 4 photos of Australia from space, before and after the bushfires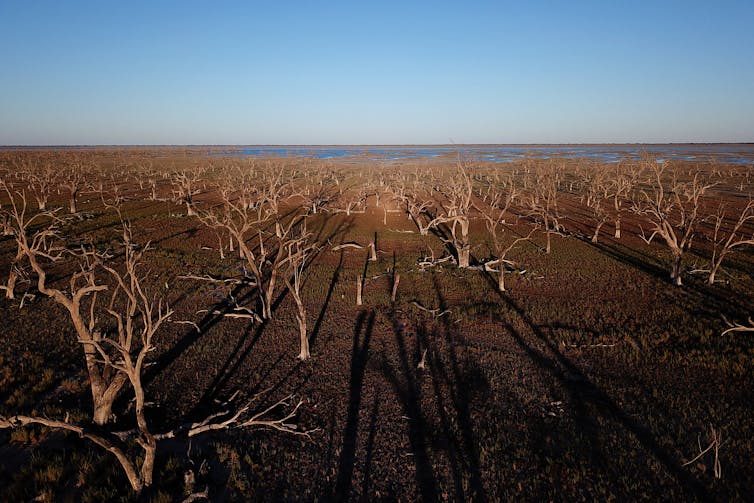 Dean Lewins/AAP
The effect of the long dry
Bushfire activity for the 2018–19 season began in late November 2018, when fires burned along a 600km stretch of the central Queensland coast. Widespread fires later followed across Victoria and Tasmania throughout the summer.
Persistent drought and record temperatures were a major driver of the fire activity, and the context for 2019 lies in the past three years of drought.
The dry conditions steadily worsened over 2019, resulting in Australia's driest year on record, with area-average rainfall of just 277.6mm (the 1961–1990 average is 465.2 mm).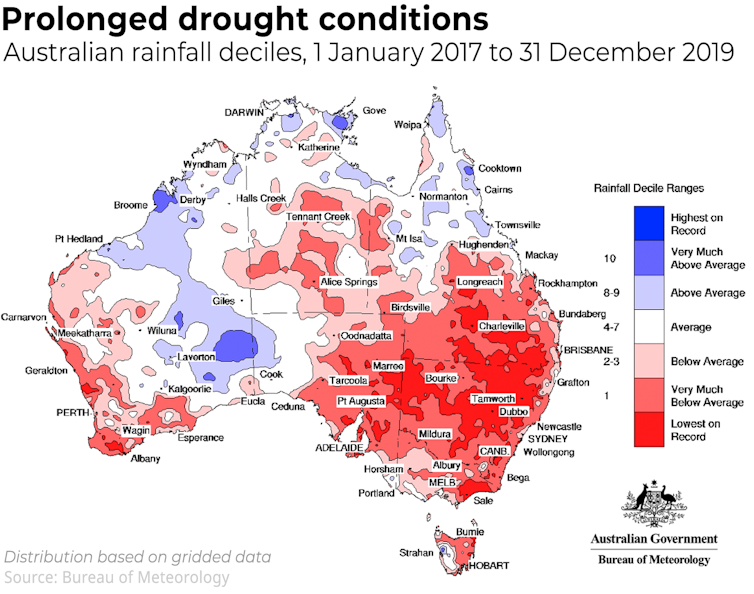 Authors: David Jones, Climate Scientist, Australian Bureau of Meteorology
Read more http://theconversation.com/weather-bureau-says-hottest-driest-year-on-record-led-to-extreme-bushfire-season-129447