Written by

Emma Power, Senior Research Fellow, Geography and Urban Studies, Western Sydney University
Summer in Australia is getting hotter. Extreme heat events, with daytime temperatures over 35 degrees Celsius, are becoming more common and we are getting more of these days in a row.
We all need to prepare ourselves, our homes and our neighbourhoods for hot and very hot days. Since 2016, the Cooling the Commons research project has been working with people living in some of Sydney's hottest neighbourhoods to learn how they cope with heat.
Read more: Keeping the city cool isn't just about tree cover – it calls for a commons-based climate response
Discussion groups with residents across hotspots in Western Sydney, including Penrith, Cranebrook and St Marys, highlighted a wealth of things we can do to manage heat. We published some of the following tips in a recent flier.
Why can't we all just rely on air conditioning?
Official advice for extreme heat is often to stay inside and turn on the air conditioning. While air conditioning can play a role, not everyone can afford it. Low-income and older households can be especially vulnerable to bill shock and are more likely to feel the impacts of extreme heat.
Read more: High energy costs make vulnerable households reluctant to use air conditioning: study
There is also the risk that running air conditioners uses energy resources that contribute further to global warming. More immediately, hot exhaust air from air-conditioning units can make the local environment hotter. This means keeping one home cool can make it harder for neighbours to keep their homes cool and make being outside even more uncomfortable.
Air conditioning in private homes creates a cool refuge for only some. Unless those homes have an open-door policy on hot days, many of us will need to find other ways to keep cool. If you do have air conditioning, think about how you could share your air with those near you who might really need it.
Read more: How people can best make the transition to cool future cities
Prepare before the heat hits
Shade is important for creating more comfortable living spaces.
Identify which parts of your home get the most afternoon sun in summer. Can you plant trees or vines, or move a pot plant outside the window to create a green screen? Can you attach awnings to shade the windows?
Low-cost temporary solutions can include attaching light-coloured shade cloth outside the window using removable hooks, or installing heavy drapes or blinds inside. Blankets or even aluminium foil are a low-cost creative way of keeping heat out.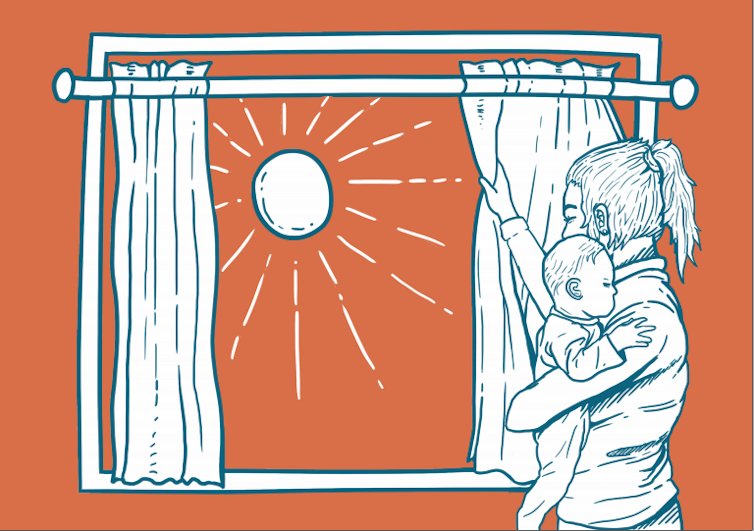 Authors: Emma Power, Senior Research Fellow, Geography and Urban Studies, Western Sydney University
Read more http://theconversation.com/how-to-cope-with-extreme-heat-days-without-racking-up-the-aircon-bills-128857