Written by

Blair Trewin, Climate scientist, Australian Bureau of Meteorology
The World Meteorological Organisation today published a definitive climate report card showing concentrations of greenhouse gases continue to rise, and the last five years were the warmest on record.
The Statement on the State of the Global Climate also confirmed that the ongoing drought and recent bushfires in Australia were a globally significant climate event.
The report is an annual, comprehensive overview of the latest information from the world's meteorological services and other key institutions. We are among the many authors who contributed.
It's an important record of the magnitude and speed of changes to global climate, drawing on the latest data from across the fields of climate science.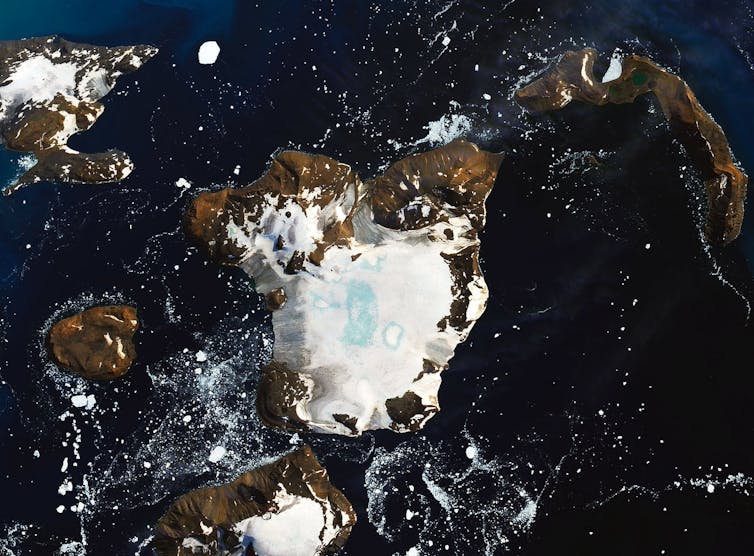 NASA EARTH OBSERVATORY
A record year
Global average temperatures in 2019 were 1.1℃ above pre-industrial levels. Only 2016 was hotter, but that year came at the end of an extreme El Niño, which typically has a warming influence on global temperatures.
The last five years were the world's five warmest on record. Areas which were especially warm, with temperatures in 2019 more than 2℃ above average, included parts of Australia, Alaska and northern Russia, eastern Europe and southern Africa. Central North America was the only significant land area with below-average temperatures.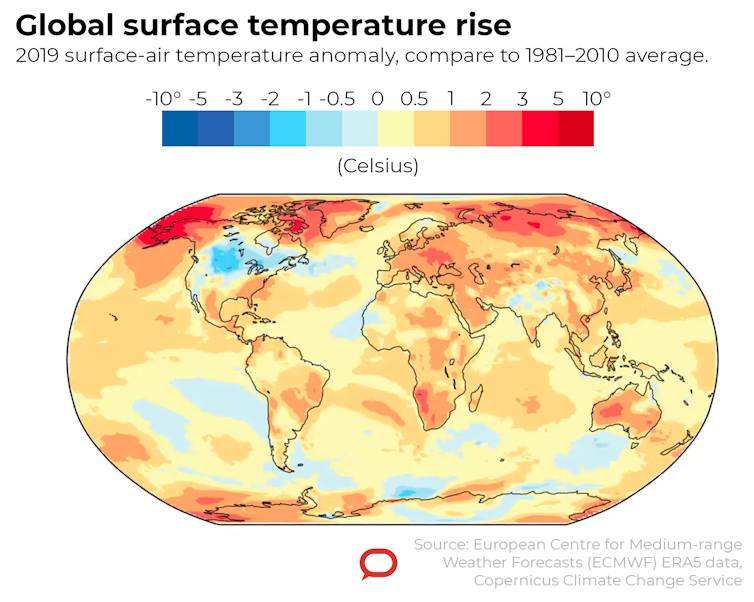 Authors: Blair Trewin, Climate scientist, Australian Bureau of Meteorology
Read more https://theconversation.com/its-official-the-last-five-years-were-the-warmest-ever-recorded-133056