Written by

Joel Miller, Senior lecturer, Applied Mathematics, La Trobe University
Scott Morrison yesterday warned Australians will face at least six months of disturbance to our day-to-day lives as we navigate the coronavirus pandemic.
Social distancing measures such as restrictions on large group gatherings and events won't just be in place until next week or the week after.
But where does that six month number come from?
It's a combination of modelling and simulation using observational data from the COVID-19 pandemic worldwide, and historical data from past pandemics.
Read more: Explainer: what is herd immunity?
Pandemics past
By way of comparison, the H1N1 influenza pandemic reached Australia in early May 2009 and finally petered out five to six months later.
This was because of seasonal changes as well as more and more people becoming immune to the infection (that's the concept of herd immunity).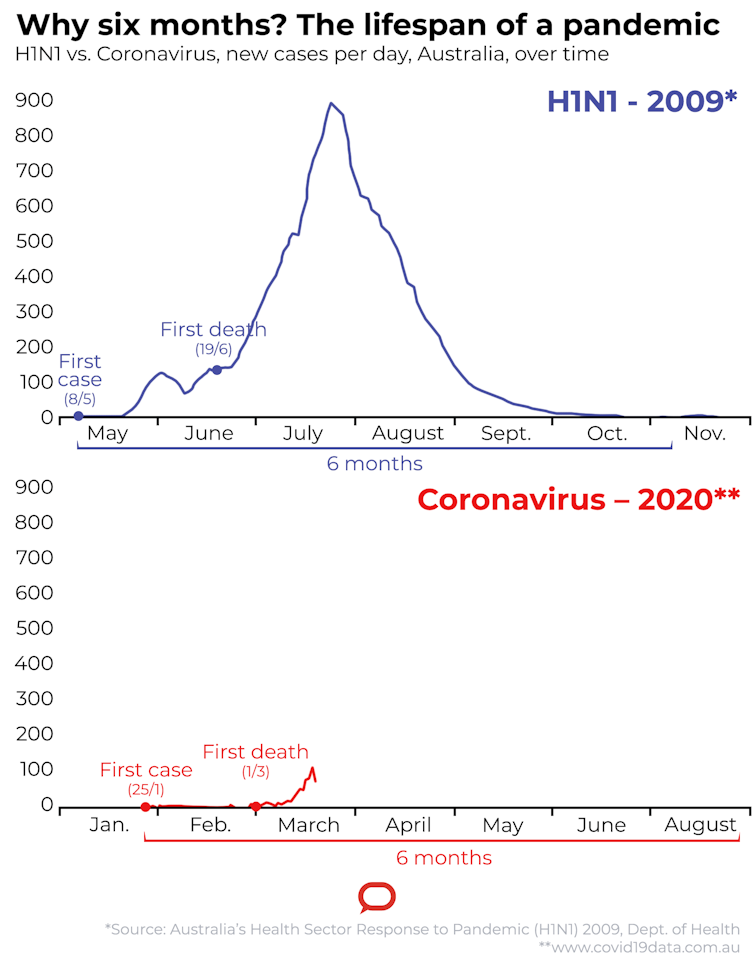 Authors: Joel Miller, Senior lecturer, Applied Mathematics, La Trobe University
Read more https://theconversation.com/scott-morrison-has-said-well-face-at-least-6-months-of-disruption-where-does-that-number-come-from-134025