Written by

Martin Loosemore, Professor of Construction Management, University of Technology Sydney
Local governments are not eligible for the JobKeeper Payment, while major industries like construction are. Although the JobKeeper scheme has been broadly welcomed, it is a mystery to business why Australia's 537 local councils, which provide vital support for industries like construction, are not eligible. The failure to include local councils (and their wholly owned corporations) will undermine the economic and social impact these policies are meant to have.
This just doesn't make sense to business or local government. Business and industry are depending on their partnerships with local government to get through the coronavirus crisis. But local councils, which employ almost 200,000 people, are already laying off thousands.
Read more: JobKeeper payment: how will it work, who will miss out and how to get it?
Since construction directly employs about 1.2 million people (9.2% of the workforce) and indirectly many more, construction sites remain "exempt" as the government closes down all non-essential businesses to combat coronavirus. As Urban Taskforce chief executive Tom Forrest said:
The building and construction industry will be a critical player in driving the economy through this crisis.
The federal government's A$130 billion wage subsidy will cover businesses paying their employees A$1,500 a fortnight each for up to six months. Private businesses (including not-for-profits) will be eligible for the subsidy if they meet the criteria.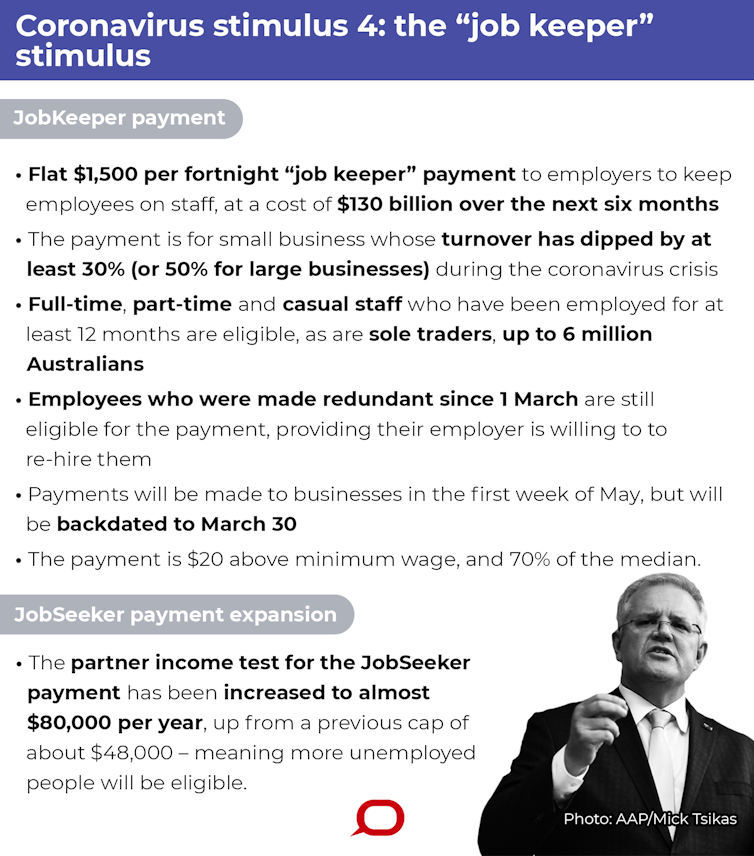 Authors: Martin Loosemore, Professor of Construction Management, University of Technology Sydney
Read more https://theconversation.com/lack-of-help-for-local-councils-in-coronavirus-package-undercuts-industry-support-135700