Written by

Liam Petterson, Assistant Editor, Health + Medicine, The Conversation Australia
The protests against systemic racism and police violence sweeping the globe highlight the intersection between two pandemics: COVID-19 and racism. Researchers are pointing out that structural inequalities mean people of colour are hit harder by the coronavirus.
Politicians are also concerned the protests may trigger an increase in the spread of COVID-19, so public health experts are providing tips on how to protest safely.
And while many countries grapple with increasing rates of COVID-19, New Zealand has declared it has eliminated the virus, and is now aiming to keep it that way.
In this week's roundup of coronavirus stories from scholars across the globe, we explore the disproportionate impact of COVID-19, New Zealand's success, and the latest on drug trials.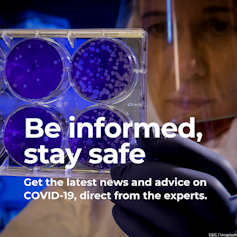 Authors: Liam Petterson, Assistant Editor, Health + Medicine, The Conversation Australia
Read more https://theconversation.com/coronavirus-weekly-racism-covid-19-and-the-inequality-that-fuels-these-parallel-pandemics-140255