Written by

Philip Russo, Associate Professor, Director Cabrini Monash University Department of Nursing Research, Monash University
Victorian Premier Daniel Andrews has announced ten "hotspot" postcodes in the state will return to Stage 3 lockdown measures from 11:59pm on Wednesday night, in an effort to control a resurgence of COVID-19 in the state.
"These 'hot zones' will be required to return to Stage 3 Stay at Home restrictions – until at least 29 July," the premier told reporters, adding that if you live in these locations, there will again only be four reasons to be out:
Shopping for food and supplies, care and caregiving, exercise, and study or work – if you can't do it from home.
Here's what that means in practice for people in those areas — and what this development tells us about the bigger picture.
Read more: Can I visit my boyfriend? My parents? Can I go fishing or bushwalking? Coronavirus rules in NSW, Queensland and Victoria explained
Caregiving, exercise and work
On caregiving, the inference is people in these areas should only be leaving home to care for another person if it is somebody who truly needs care (although in previous lockdown announcements, authorities did ease their approach when it comes to seeing a boyfriend or girlfriend).
On exercise, it means no working out in big groups or in fitness classes.
And the message with work is if you can work from home, you must.
Andrews said today businesses that have recently begun to reopen, such as beauty parlours, gyms, libraries and swimming pools – will again be restricted. Dine-in is off the menu in these areas; it will be take-away or delivery only for cafes and restaurants.
"And regular police patrols, both in these zones and outside them, will make sure people are abiding by the restrictions," he said.
Three key messages
From a public health perspective, there are three key messages infectious disease experts are very keen to get across.
The first is to stay home if you are unwell. This cannot be stressed enough. As the premier said:
We know close personal contact has been the source of the spread. That's why we need local residents to do the right thing: assume you may be infectious – and act accordingly.
The number two priority is physical distancing — that means keeping more than 1.5 metres apart from other people (with whom you do not live) wherever possible.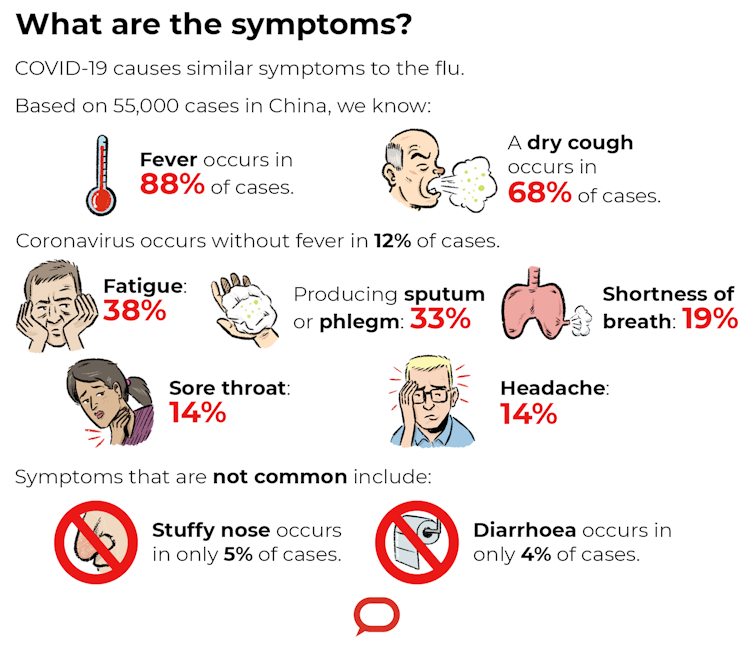 Authors: Philip Russo, Associate Professor, Director Cabrini Monash University Department of Nursing Research, Monash University
Read more https://theconversation.com/these-10-postcodes-are-back-in-stage-3-coronavirus-lockdown-heres-what-that-means-141705