Written by

Mitch Goodwin, Faculty of Arts, University of Melbourne
In our Art for Trying Times series, authors nominate a work they turn to for solace or perspective during this pandemic.
My ten-year marriage came to an end on the cusp of lockdown. It was amicable – we were "saving the friendship", we were "taking care of each other" – but it was gut wrenching all the same. We have a beautiful 8-year-old daughter, and little did I know back in early March, but we were about to spend 12 long weeks apart. You see, the in-laws have a property in Portland on the far-flung south west coast of Victoria. Perfect refuge from the plague.
And so, after much discussion, it was decided. They bundled up and got outta Dodge and I moved into one of those concrete cubes in the sky on the outer rim of the city.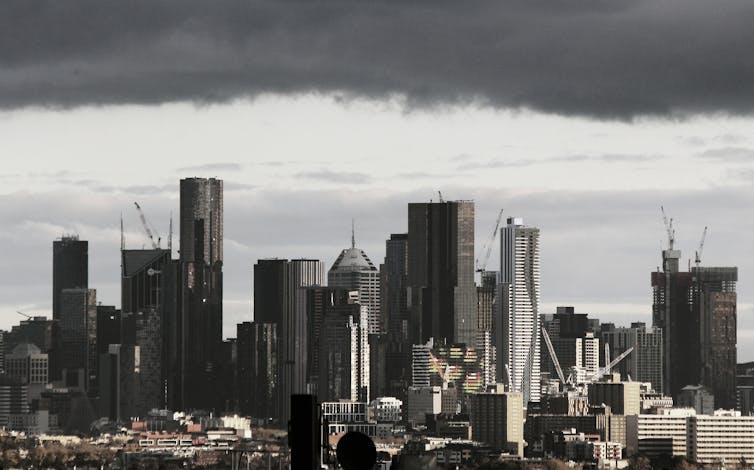 Authors: Mitch Goodwin, Faculty of Arts, University of Melbourne
Read more https://theconversation.com/turning-to-the-code-46-soundtrack-bearing-solitude-in-a-time-of-sickness-142711