Written by

Véronique Duché, A.R. Chisholm Professor of French, University of Melbourne
In this series, writers pay tribute to fictional detectives on the page and on screen.
When I first heard that Rowan Atkinson was to put on Maigret's velvet-collared overcoat, I wondered if it was une farce. Johnny English in the role of Paris's best-known detective, a bulky, stocky and rather taciturn policeman! What a terrible miscast, I thought.
When I watched the film, I was expecting at any time for Mr Bean to take over – sticking out his tongue or exploding his pipe.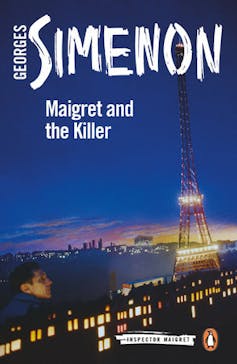 Authors: Véronique Duché, A.R. Chisholm Professor of French, University of Melbourne
Read more https://theconversation.com/my-favourite-detective-jules-maigret-the-paris-detective-with-a-pipe-but-no-pretense-150747