Written by

Kevin John Brophy, Emeritus Professor of Creative Writing, The University of Melbourne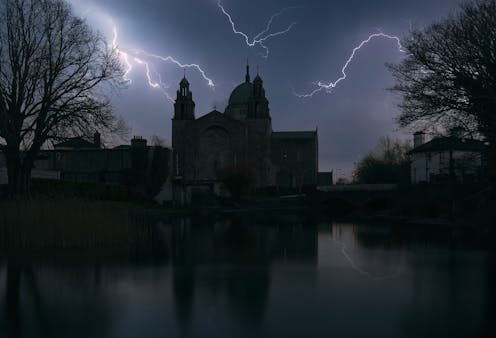 Dervla McTiernan appeared as a crime writer of impressive quality in 2018, and has already produced four novels across the past four years. Her new, stand-alone crime thriller, The Murder Rule, builds on those first three novels, and moves beyond them as well.
goodreads
An Irish lawyer for 12 years, McTiernan's migration to Perth from Ireland with her engineer-husband and family, was partly a result of the Irish financial crisis. Clients of her legal business were failing to pay their bills. Starting again in Australia became an opportunity for a shift in career from practising law to writing crime fiction.
Her new novel departs from the police procedural to offer something close to a court room drama based on the ways lawyers handle investigations, think about justice, compete with each other, play bluff with witnesses, and perhaps never truly reach beyond their prejudices.
Like her earlier novels, and most especially the first, this latest one is as much a meditation on relationships as it is a thriller.
Her first novel, The Rúin, was admirable for its attention to detail, its textured portrait of Irish settings, in particular the town of Galway in the west, and its interest in character. What I liked about this first novel was its relaxed, almost sprawling attitude to the arc of its story.
Read more https://theconversation.com/dervla-mctiernan-a-crime-writer-probing-the-complexity-of-relationships-and-the-courage-of-good-people-182321