Written by

Tess Sanders Lazarus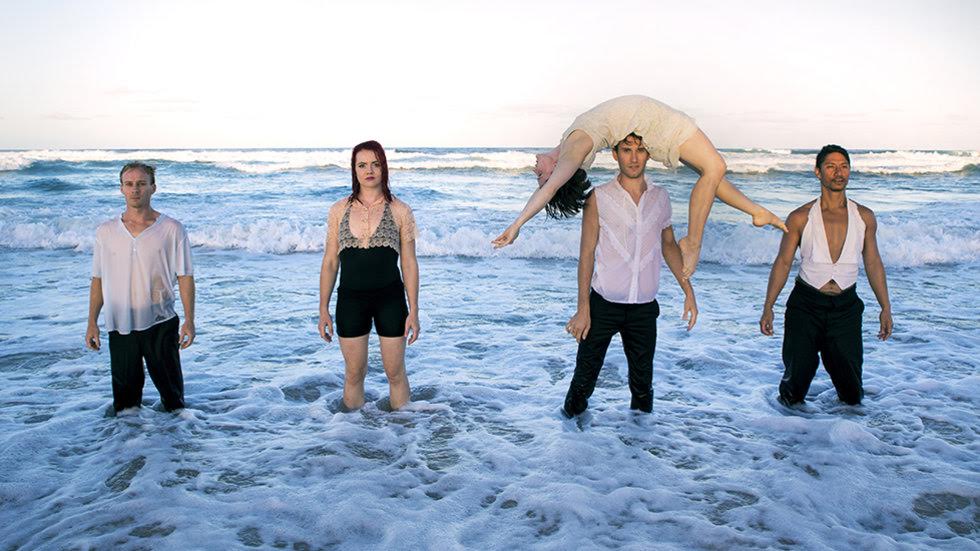 Straight off the back of a 54 show international tour through France, Australia's very own Casus Circus will be performing their new show, Driftwood, at the Royal Croquet Club from the 8th – 19th March 2017 at the Adelaide Fringe Festival. This performance follows their win for Best Circus and Physical Theatre at the 2016 Adelaide Fringe Festival, for their show Knee Deep. With a show duration of 60 minutes, Driftwood has been developed by Creative Directors– Jesse Scott, Lachlan McAulay and Natano Fa'anana along with company members Kali Retallack and Abbey Church. Casus Circus is a recognised leader in contemporary circus on the national and international stage.
"We are absolutely thrilled to be performing again at the Fringe," Mr Scott said earlier today.
"Driftwood will be coming to Adelaide after our tour in France wraps up and it is a very exciting time," Mr Scott continued. It is exciting for us to be back in Adelaide after such a successful season of Driftwood at the Edinburgh Fringe Festival.
Mr Fa'anana continued, "In Driftwood, we explore the human form, its extreme power and beauty and how our lives are shaped by our connections with others. We demonstrate the necessity of trust both in circus, and in life."
"Originating from Brisbane, I think a big part of what makes Casus work so well is that we try to bring our own values of humanity, friendship and connection into the company and our performances and this is vital," Mr McAulay also said.
"The Adelaide Fringe is an exciting place for us, thousands of artists travel from across Australia and the world to be there and we always have an incredible time.
Mr Scott also said, "we are very lucky to be able to do what we do, we get to travel the world and in doing so get exposed to so many amazing people and beautifully different types of art and culture. There aren't many that can say that of their work."
Founded in Brisbane, Casus Circus is considered one of the world's leading human circus companies. Casus Circus has developed a highly regarded suite of shows which have won acclaim from audiences, reviewers and critics all over the world.
On completing their shows at the Adelaide Fringe Festival, the circus company will then head off overseas to Europe to undertake an intensive tour from May – August 2017.