Written by

Katherine Stevenson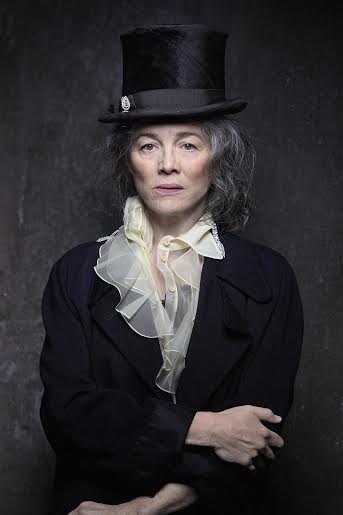 14 January to 20 February 2016. Opening Night: Tuesday 19 January 2016. Wharf 1 Theatre, The Wharf, Pier 4/5, Hickson Road Walsh Bay.
Sydney Theatre Company opens its 2016 season with the Australian classic The Golden Age by Louis Nowra, at Wharf 1 Theatre from 14 January 2016. With a cast featuring Sarah Peirse, Ursula Yovich, Robert Menzies and Brandon McClelland, STC Resident Director Kip Williams collaborates with the designer David Fleischer to bring to life this profound and emotionally-charged drama.
In 1939 a lost tribe of Europeans was discovered in the Tasmanian wilderness. They were a band of outcasts who had escaped the torture of convict life, scratching out an existence at the forgotten edge of the island, alone for almost a century. Inspired by this true story, writer Louis Nowra (Cosi, Radiance) penned The Golden Age which beautifully explores issues at the heart of Australia's recent history; colonisation, the fragility of culture - creating a post-colonial myth for our times.
"The work examines the way in which one culture imposes itself upon another, and the ultimate crumbling of civilization that occurs at the hands of this brutal process," Kip Williams explains. "It's a story that grapples with our colonial history, as well as with the trauma of the first half of the 20th century."
The Golden Age premiered in Melbourne in 1985, with a Sydney production the following year directed by Neil Armfield. Three decades later the STC production features an impressive ensemble cast of STC favourites including Sarah Peirse who featured in 2015's Endgame and 2014's Switzerland,  Ursula Yovich who appeared recently in Love and Information, and Brandon McClelland who has performed this year in Suddenly Last Summer and The Present.
While at STC as Resident Director, Kip Williams has most recently directed Caryl Churchill's new play Love and Information, in a co-production with Malthouse Theatre, Melbourne. Kip's previous productions for STC include Suddenly Last Summer (for which he won the 2015 Helpmann Award for Best Director), Macbeth, Children of the Sun, Romeo and Juliet, Under Milkwood and Cyrano de Bergerac as Associate Director. During this time Kip has directed some of Australia's leading actors including Hugo Weaving, Jacqueline McKenzie, Justine Clark, Robyn Nevin and Jack Thompson. He will direct the upcoming Sydney Chamber Opera's production of An Index of Metals in November 2015. 
Cast: Rarriwuy Hick, Remy Hii, Brandon McClelland, Robert Menzies, Liam Nunan, Zindzi Okenyo, Sarah Peirse, Anthony Taufa, Ursula Yovich.
Director: Kip Williams. Designer: David Fleischer. Composer & Sound Designer: Max Lyandvert. Dramaturg: Paige Rattray.
Box Office: 02 9250 1777. www.sydneytheatre.com.au. Tickets from $64 (fees apply)
Suncorp Twenties (tickets for just $20 for every performance by STC) become available for The Golden Age from Tuesday 12 January. Suncorp Twenties are released for sale every Tuesday at 9am for the following week's performances (Monday to Saturday).