Written by

Keryn O'Donnell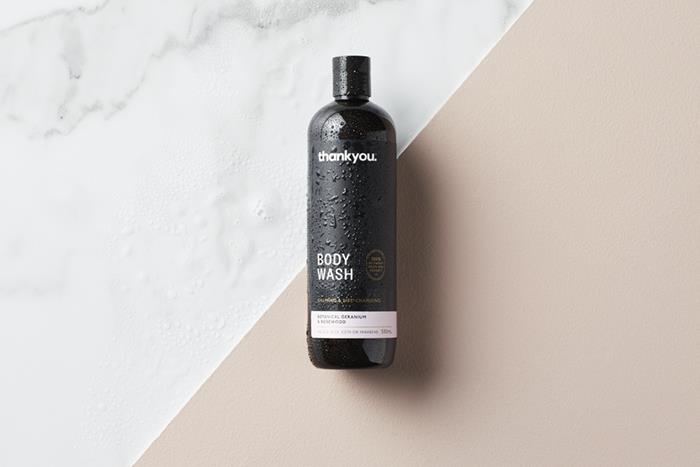 Melbourne-based social enterprise Thankyou has announced March 12 is National Shower For Good Day*. The day is a celebration of the achievements that people across the country have made simply by having a regular shower with Thankyou brand body products.
But just like Groundhog Day, they'll launch National Shower For Good Day again on the 13th, 14th, 15th, and 16th. This is because every day is – and in fact should be – called National Shower for Good Day, with 100 per cent of Thankyou profits committed to ending global poverty.
Note: Embargo – we're keeping the gag that every day is Shower for Good Day on the down-low til 20th March 2019…stay tuned for the announcement in trade media then.
Thankyou co-founder Daniel Flynn says National Shower for Good Day celebrates the achievements of all Australian consumers who shower with Thankyou body wash, and the part they play in getting clean water, sanitation (toilets), and hygiene training to people in need in developing countries.
"In the 10 years since we launched Thankyou we've given more than $6.2 million to end global poverty in 20 countries, including Australia, simply because consumers chose our products instead of others when shopping," Daniel said.
"Thankyou was founded on the premise of challenging consumerism and turning it into something that does good by creating great products that people use every day and committing the profits to help people in need.
"We have two rules at Thankyou that underpin everything we do. Rule one is to make great products. Rule two is to never use a good excuse to sell an average product.
"What we offer is more than an avenue to support a great cause. It's a range of products that are derived from nature, free of nasties and made with botanical fragrances.
"Launching a day dedicated to feeling good – not only because our body wash smells great but because you're also helping those who need it most – seemed like a no-brainer to us."
Thankyou's products are stocked in more than 5500 outlets across Australia, including major supermarkets.
On March 12, and in fact any day, customers can simply buy any of the four Thankyou body washes and do their part.
Thankyou body wash comes in 500ml bottles (RRP $7.99), is made in Australia, and contains no parabens or other nasty chemicals. It is available in four fragrances:
Botanical Mint & Spring Flowers Body Wash – refresh and revitalise with this combination of eucalyptus and spearmint oils and extracts
Botanical Sweet Orange & Almond Body Wash – natural oils and botanical extracts combine for a revitalising, citrusy wash
Botanical Lemon Myrtle & Goat's Milk Body Wash – a gentle, nourishing cleanser with uplifting lemon myrtle
Botanical Geranium & Rosewood Body Wash – a calming plant-based blend of natural oils, botanical extracts and the earthy fragrances of geranium and rosewood
All of Thankyou's profits are distributed to impact partners by the Thankyou Charitable Trust to fund sustainable development projects that aim to help end global poverty.
Thankyou's body wash products can also be purchased at Coles, Woolworths and thankyou.co.
*PS. Every day is National Shower For Good Day at Thankyou because we donate 100 per cent of company profits to charities fighting global poverty. We really just wanted to get your attention.