They say that your fragrance reflects upon who you are as a person and they couldn't have been more right. Whether you are going for a casual café outing with your friend, a romantic rendezvous, or a work meeting, you have to smell nice. Therefore, you always focus on picking up the right scent for yourself. However, there's a lot more to know about fragrances than just picking up the right scent. So, read along to know 5 things you never knew about perfumes.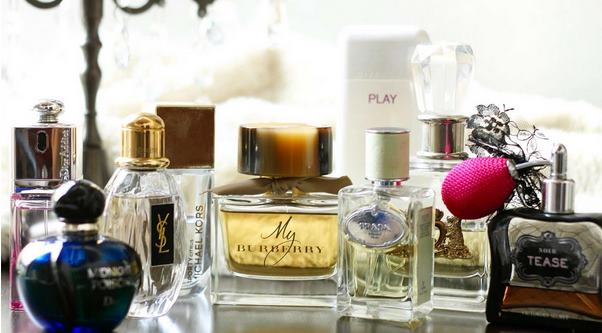 There is a difference between eau de parfum, eau de toilette, and eau de cologne, and you ought to know it


At times, you might get confused between the fragrances as they are probably the same scent but are priced and named differently. Well, that's because they are different!
Eau de parfum is highly concentrated fragrance with little to no amount of water added to it. It has a very profound fragrance which lasts all day long. This is perhaps the reason why it is on the pricier end.
Eau de toilette falls in a cheaper price range because it is more diluted and the fragrance isn't very long-lasting. However, it is a perfect option for people who are not a huge fan of perfumes but wear it now and then. You can find great gifting options on fragrance365.ca.
Lastly, eau de cologne is like eau de toilette but slightly more inclined towards citrus fragrances and men.


Perfume can dry out hair
Well, your hair are more absorbent than you skin and if you spritz some of it on your hair, your hair will smell stunning for longer. However, there is alcohol in perfumes which can make them dry out easily. Therefore, it is always advised to be very careful and miser when spraying perfume on hair.


You cannot trust your nose here
You might notice that when you are using a perfume for really long, you feel that the fragrance has started to fade away. Whereas, it is not the scent but your nose which has become too accustomed to the scent. The more your body becomes familiar with the scent, the more you will thing that it's light. So, never trust your nose how much scent you need to put on, always ask a friend.


To each their own smell
The smell of the perfumes vary on different skin types and it is quite possible that the same fragrance might smell differently on your friend. This is so because, everybody has its own scent and it reacts differently on every person.


The ingredients make the perfumes cost more
You are no stranger to the fact that the most exclusive of all fragrances can cost a fortune. Well, this is not a marketing gimmick but a truly justified cost. The ingredients used in making perfumes include rare flower oils which can be tough to obtain. Plus, do not forget the elegant glass bottles your favourite eau de parfum comes packed in.


The science of smelling incredible is something all of us take a plunge into. So, we might as well know some interesting facts about it!