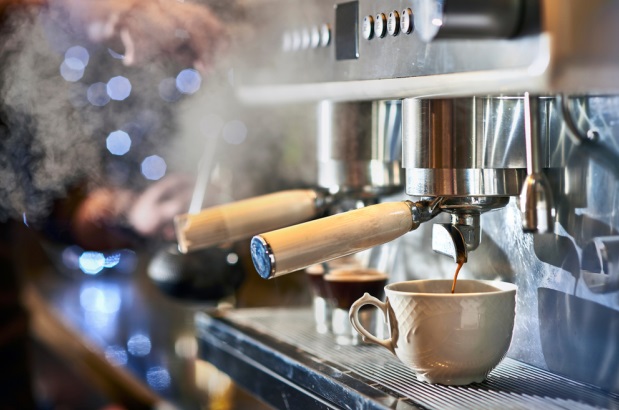 The modern day worker has changed, and so have working conditions. The employee has a wealth of choices when it comes to employment, and the benefits they desire now include more than just the right salary. An office coffee machine comes with many perks that position workplaces as reputable employers for existing and future talent. If you're looking to inject some boosted morale and java vibes to your team, find out how coffee machine perks can set you up for success in 2019.


Heightened productivity
There's a reason the world makes little sense before that first cup of Joe. Caffeine releases a short team burst of energy, which increases cognitive function and overall mental performance. Corporate Coffee offer a wide range of Office coffee machines, with productivity and workflow at the core of all they do. An office coffee machine poses an incredible opportunity and perk for employees and employers looking to step it up in the office. Coffee is ritualistic, but there is more than the taste and habit that bring people back for a second cup. People want to feel they can access a reviver within the office, to mark different points in the day and different tasks. Give your team that second and third wind!


Social benefits
Without an office coffee machine, staff find themselves venturing off the premises to buy a coffee and socialise. If you are capturing this socialising within your office, there may be some positive knock-on benefits. The coffee machine will cause your team to congregate and collaborate, rubbing shoulders with colleagues and peers that they do not necessarily work closely with. Be seen as a company that respects your employees right to down-time and social interaction by providing them a space to do so. Employees should also use the opportunity to take their meetings out of the boardroom, and into a public space where attendees can get themselves a coffee.


Talent attractor
An office coffee machine is undoubtedly a perk, and will be seen as so by your future talent. Don't be shy in including a coffee machine as a workplace perk in your job ads, and packaging it as a unique selling point. Typically there isn't much that can be done about salary and working condition, they remain industry standards and your candidates more or less know that. Companies find ways to make their job posts more attractive by offering flexible working conditions, company discounts and onsite perks. Now you can do the same, and streak ahead of competitor job ads. Embrace your office coffee machine, and let the industry know about it. It may be a tipping point for a candidate with two options on the table.


Sends a message to customers and clients
No matter what industry you are in, at one point or another you will have to come in contact with the outside world. As we each learn professionally and personally - there is only one shot at a first impression. Having a professional coffee machine will send a message about your company or business as being set up with facilities and services that are not commonplace for others. Imagine your reception service greeting your client or customer by asking their coffee order, only to have it delivered to your meeting space. It's a sleek look, and small interactions like this go a long way towards building a larger picture of your business.


There's no doubting the perks that come with an office coffee machine. Your employees will appreciate the gesture, with access to as many coffees as they desire each day. Your external stakeholders also stand to benefit from the feature, with candidates, clients and customers receiving a hot cup of coffee each time they visit.