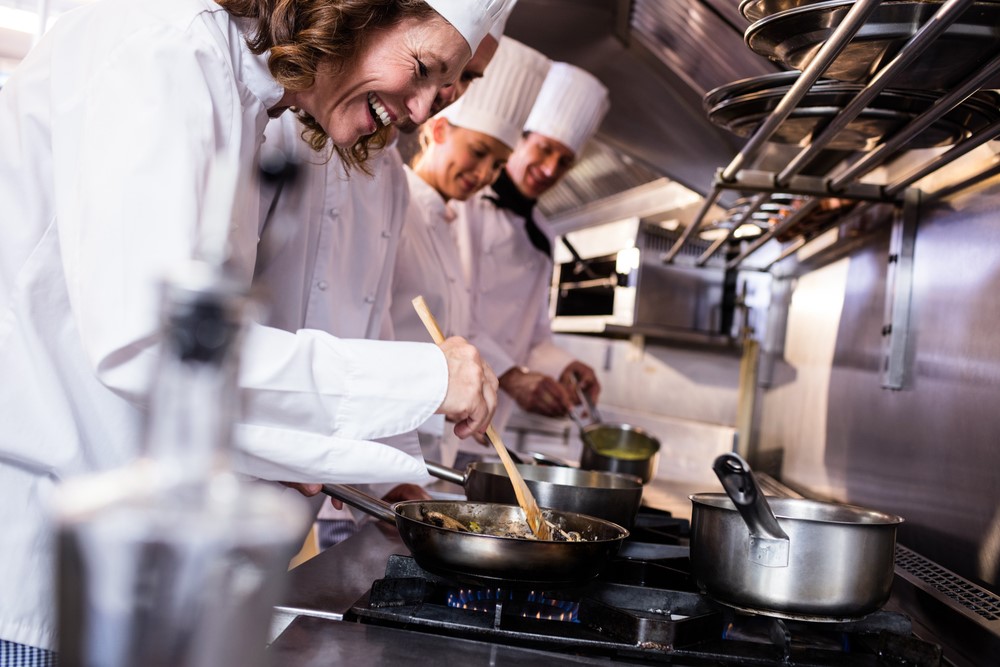 The hospitality industry requires supplies and equipment to meet the needs and demands of customers because it's a broad category of various fields within the service industry. It includes food and drink services, lodgings, event planning, transportation, theme parks, cruise lines, and traveling.
In this post, you'll learn the important things to consider when choosing hospitality equipment, from food pans, catering trays, chafing dishes to insulated food carriers and cooktops, so you'll come up with the best buying decision.
Purpose
Your hospitality equipment should meet the demand of your clients, like producing food in required quantities. Along with the purpose, it's also crucial to consider the size of the equipment and the space available in your commercial facility. For instance, the design of the catering equipment will affect the overall workspace. That's why you have to decide whether you want a single or double door, which is useful for catering small groups that can be rolled on casters in separate prep areas.
Here are the different types of hospitality equipment found in food establishments:
*  Commercial Refrigerators: A commercial fridge is considered one of the most important appliances in a modern professional kitchen, most especially if you're handling fresh food regularly. You need a commercial refrigerator to comply with standards of food hygiene legislation and reduce waste.

*  Cooker: A cooker is essential hospitality equipment used by modern professional kitchens today. You'll need a high-quality cooker that can accommodate large quantities of food. Choose from a wide array of features, such as multi-function oven, touch controls, warming programs, digital minute minders or timers, and ceramic, gas, or induction hobs.

*  Undercounter Freezers: These freezers are specifically designed to provide reliable and safe food storage. The best features of undercounter freezers include high-quality construction and an adjustable digital thermostat.
Safety
When buying quality hospitality equipment, food safety should always be a priority. Make sure that the hospitality equipment is easy to clean. Also, you have to consider workplace safety by investing in kitchen equipment with safety features, such as child lock options for the digital display of electric ovens to ensure that your young one's little fingers won't alter the settings.
Most cookers have built-in safety features, wherein gas models usually have a Flame Failure Device or FFD. This feature automatically shuts off the gas supplying the burners whenever the flame blows out. Also, some models come with a lid that turns the gas off when closed.
Features
It's a huge benefit if you invest in hospitality equipment with an external programmable digital display, so you can keep an eye on the temperature without opening the unit. Also, it will enable you to change the temperature with the doors closed, which also reduces energy consumption.
Another essential feature you should consider is energy efficiency because commercial kitchens tend to consume about 2.5 times more energy per square foot as compared to other commercial spaces. Using energy-efficient appliances will provide you with significant savings, resulting in a 20% reduction on utility bills, and carbon and gas footprint.
Warranty
Regardless of the hospitality equipment you want to buy, it is important to know the warranty. Choosing the equipment with the best warranties, such as extended warranties and service guarantees, will save you money on repairs and parts replacement. Don't compromise the warranty with the cost because you have to be covered should you encounter any problem in the early stages of using the equipment.
Here are some examples of warranties for hospitality equipment:
*  Commercial Freezers and Refrigerators: All freezers and refrigerators should be backed with a 3-year labor and parts warranty. You'll find some companies offering a 5-year compressor warranty and Commercial Refrigeration Program that is designed to help protect commercial customers after the expiration of the original factory warranty.

*  Cookers, Ovens, and Gas Stoves: These pieces of hospitality equipment usually have 1 to 2 years warranty providing coverage against electrical and mechanical breakdown.
Cost
While you may find very affordable hospitality equipment online, you should always prioritize the quality. It's best to invest in trusted and reputable brands by checking the testimonials of previous customers on search engines and social media pages.
If you don't need the bells and whistles, it's better to get one that best suits your work demands, which can also reduce the price you have to pay for high-end or sophisticated hospitality equipment. By doing so, you strike the right balance between the cost and the features and performance you need and expect.
Conclusion
When buying quality hospitality equipment, you need to consider the purpose, space, size of the equipment, safety, warranty, features, and the cost. All of these things will help you make the best decision about what brand or model to buy. Buying high-quality hospitality equipment is essential to attain your business goals while saving energy and money by reducing repair costs.