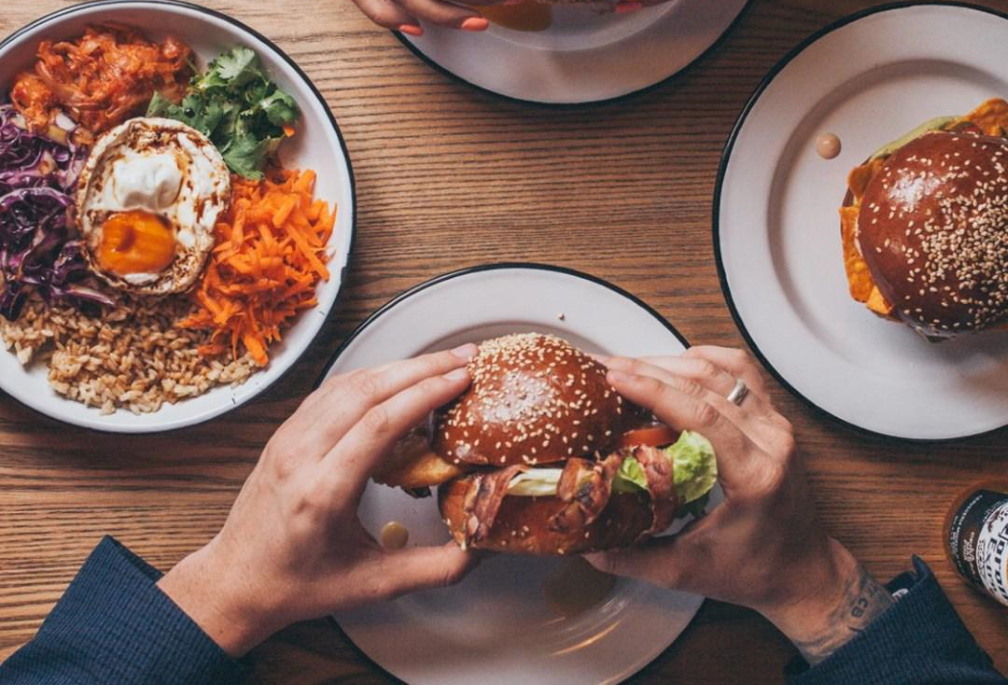 Feeling hungry in Unley? You're in luck because there are an array of restaurants to try that offer a scrumptious selection of tantalizing treats.
Check out the top 5 restaurants in Unley here!


1. The Snake Charmer
For exotic flavours of a different sort, head to The Snake Charmer. The rich, hearty aromas of the Indian rices, samosas, and more will have your tummy rumbling in no time! With a cosy, intimate atmosphere, the restaurant makes a great place for a date night.
Don't forget to order a side of rich, buttery naan with your curry. Or feel free to branch out and try their selection of flavoured naans, including cheese-stuffed naan and garlic naan.
The Snake Charmer can be found 60 Unley Rd, Unley, Adelaide, South Australia 5061


2. Chefs of Tandoori
This Indian restaurant comes in on the heels of the Snake Charmer, vying for first place as the number one Indian restaurant in Unley. The owners of this place spent years working and learning in the finest 5-star hotels and restaurants in India and other places, adding an authentic flair to their dishes.
Dive into a succulent piece of tandoori lamb chops or revel in the rich flavour or tikka chicken. Whatever you choose, you are sure to be transported to a more exotic place for a little while.
Chefs of Tandoor can be found 259-269 Unley Rd, Unley, Adelaide, South Australia 5061 Australia


3. Burger Republic Hyde Park
Do you like your milkshakes and fries thick and delicious? That's exactly what you'll find at Burger Republic Hyde Park. These juicy and gigantic creations made from beef, chicken, or veggies are a hearty meal that you won't soon forget.
Wash down the deliciousness with a drink from the bourbon bar or enjoy a cocktail or relaxing glass of wine.
Burger Republic Hyde Park can be found at U 1/110 King William Rd, Unley, Adelaide, South Australia 5034


4. Vino's Mediterranean
The bold flavours of India aren't quite right for every night, so be sure to check out Vino's Mediterranean on your rest days. This delightful little Italian place offers an array of authentic Italian cuisine from classic pizza to pasta dishes that will delight your taste buds.
The welcoming atmosphere of this little restaurant immediately makes guests feel like they are at home. Be prepared for an authentic Italian experience that is slow and relaxing — exactly the way food is supposed to be enjoyed, according to the Italians.
Vino's Mediterranean can be found at 46 Unley Rd, Unley, Adelaide, South Australia 5061


5. Mama TZ
On a night when you want a little more excitement than that offered by Old World Italy, you might want to check out Mama TZ. This modern restaurant Asian flavours from various corners of the eastern world.
Enjoy a hearty bowl of Vietnamese Pho or the perfectly cooked meat of a soft shell crab. Rice dishes abound (of course) and the fried ice cream for dessert is enough of a reason by itself to want to come.
Mama TZ can be found at 66 Unley Road, Unley, Adelaide, South Australia 5061


Ready to Eat?
Perhaps you're getting hungry just reading this article. No doubt about it, the variety of restaurants the city offers makes for a great lifestyle in Unley. Pick your favourite and give it a try tonight!