Written by

Integrated Technologies Australia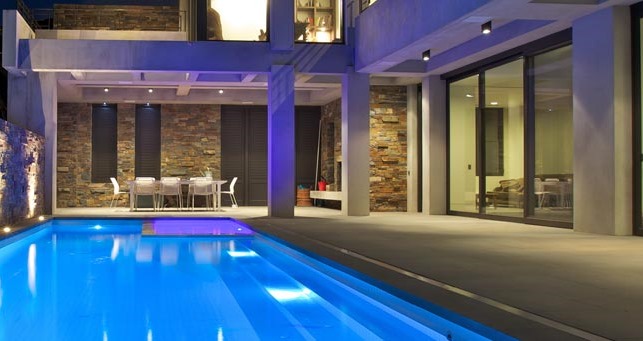 The future is home automation. Smart technology is evolving and becoming a support tool for the needs of a modern family, rather than just the latest must-have tech trend. It can help to make life more efficient, with lights that can be switched on from down the road or security systems which tell you when your kids have arrived home safely.
When you're building or purchasing a brand new home, it may have already been set up to include a home automation system. But what do you do when you're living in an established home and you want to add some automation to your life?

Know your options

Yes there are apps with which you can control your lights or heating, but there's also so much more. Once you understand what's available you can make an implementation plan of how to include it in your existing home, starting with what's a necessity and what's a nice-to-have. Then once you have your list, it's best to speak to an expert to determine what is possible in your existing infrastructure. The options available are:
*  Entertainment

*  Security and access

*  Communication and data

*  Climate and efficiency

*  Lighting and window control
What are the possibilities?
Convenience is one aspect of a home automation system but arguably, control is the most important. When you implement it into your home, you'll have greater control over how and when your power is used – meaning you can try to improve energy efficiency and mange greater power prices. The sorts of things which can be included are:
Comfort – imagine being able to switch your lights on and off, even when you're out of the house. You'll never have to worry about forgetting to do that every again. Or, preparing the temperature for when you get home with climate and window control. All of this can be done from an app on your smart phone.
Entertainment – you'll (hopefully) never have to argue about music again with the ability to control music from room to room. And if you're partial to a family movie, a home theatre and TV experience complete with surround sound, HD screens, and complete theatre control with enhance the experience from start to finish. All controlled with the touch of a button.
Security – the safety of your family and your home are paramount and a security system can act as both a deterrent and impediment to anyone posing a risk. Not only that, they can also help with your piece of mind. Home security automation can include intercom, gate, door and lock access, CCTV, and perimeter alarms. You can even set up notifications which will tell you when the kids are home from school, or if one of them has brought back a friend you weren't expecting.
Are there any restrictions?
The technology in itself as little restrictions however, depending on how old your home is, you may need to have certain upgrades completed before you can everything you want. That's why it's best to narrow it down and work out exactly what it is you want from your new home automation system.