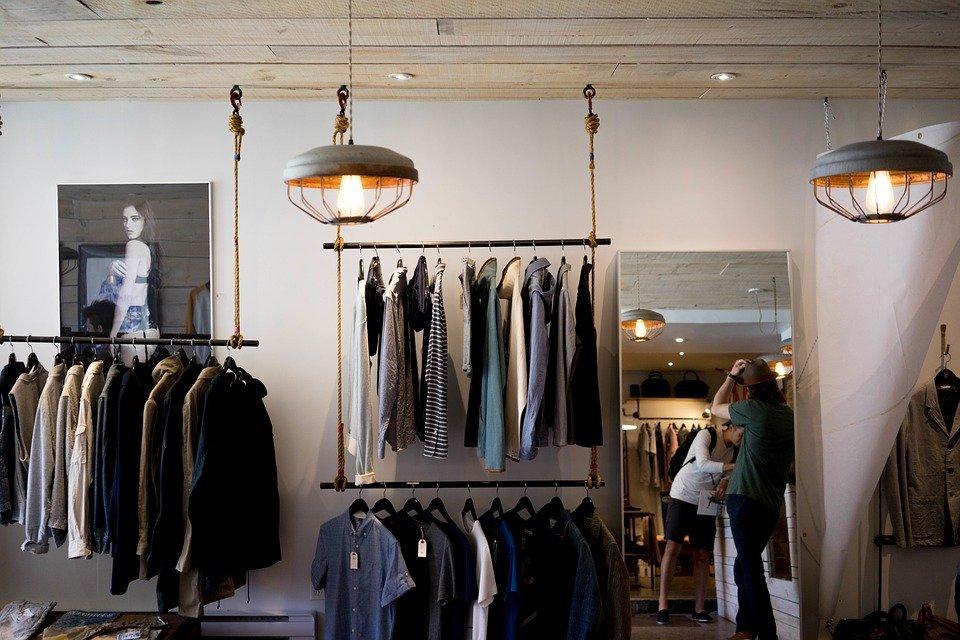 Who doesn't want to look unique and up-to-date at the same time? Although it's usual for women to have new dresses in their wardrobe yet still can't figure out what to wear on an event, whether it's the event is for a new year party, lunch with friends, or even a critical business meeting. There is always something available, but for men, it isn't the same case. Men have minimal options or a scarce variety of colors in their wardrobe.
However, men have developed a taste, apart from the cliché colors white and black, they are choosing bright and radiant shades, and cuts for casual shirts, business shirts, polo shirts, semi-formal shirts, and the list goes on with a variety of styles.
There is a new concept of carrying or choosing clothes doesn't matter anymore, but all that matters is how you wear it. But it's still a tricky situation, and a few essentials need consideration before choosing the right dress for yourself, and it applies to both males and females.
Before we move on to the tips, always remember to know your right size, body type, and collar measurement while visiting retail outlets, especially during the sale seasons, as you won't be able to ask the salesperson to facilitate you during the busy season. The fashion trends move with the seasons, so be right on top of the game with these edgy tips.
Fashion Magazines:
The most convenient way to get going with your fashion goals is to keep yourself well equipped with a proper and updated fashion magazine. There are a lot of fashion magazines not only covering local trends but also giving mileage to internationally following fashion trends and styles. Magazines are approachable as you can go through them while going for a meeting, having a chit chat with colleagues, and even in the washroom. These trends help you to reach out to those brands you usually don't visit because of having a fear that these must be costly or out of your budget, but at least you can follow the trend and keep your wardrobe up to date.
Fashion Websites:
Ecommerce has made it even more convenient to keep everyone updated with everything new coming in the market, either it's about fashion, gadgets, groceries, or new restaurants in town. If you don't have much time to go out to a book store and buy yourself fashion magazines, then fashion websites are the most natural way out for this. These websites are precisely working on the outlook as per the body size and shape and help you to find the best fit for you. So if you are planning to get a few new dresses or shirts for your wardrobe, then you are just a click away from what is in the market? And what are the latest trends for pants, shirts or even shoes? Fashion websites are one window solution for all this. After getting to know about the trends, all you need to find is what suits you best.
E-Stores/Online Stores:
E-store is a new concept for shopping. With the help of this technology, you can save your precious time and even money. All you need to do is to find your favorite brands and their websites to choose new and trendy clothes for your wardrobe. All these websites have size charts for everything, either you are choosing clothes, shoes or other accessories. Online shopping is the best solution for those who work from 9-5 and don't leave much time to go out to the mall or shops to get updated stuff for themselves. Even if they have a return policy to attract more ease for their customers.
Fashion Shows:
This option of keeping yourself updated with new trends is limited as few fashion shows have passed accessible to everyone, but few have a minimal reach and cater to a limited crowd. But these fashion shows are the real-time fashion check for your wardrobe, and also one add on for going out to attend a fashion show is the socialization. When you meet people there, you can even see what's in these days to plan your wardrobe accordingly.
Parties and Events:
Parties and events are even a check on your wardrobe or even an alarm for you to get yourself new clothes and accessories. Your colleagues, friends, and relatives also help you to choose what looks good on you. You can even time limit your wardrobe by making targets of 2-3 years, which means you will update your wardrobe every two years with a new range of clothes in the market and also in fashion.
Weather check:
Keep a weather check for your wardrobe, as you require warm and cozy clothes for winters and sexy shirts to flaunt in summers. Even clothes have different cuts and stitching for variant seasons. And the same is for the events, and festivals require a very observant check to manage your wardrobe accordingly.
Summary:
No matter how much money you have, how much time you spend on your wardrobe to fill with trendy and new clothes, all you need is to keep yourself aware of the latest fashion and most economical brands which are pocket-friendly also. Update your wardrobe, keeping these things in mind. Firstly, what is in style, secondly what suits you best and lastly what is more convenient for you in terms of money and accessibility. Everyone has a unique dressing sense, while accessories compliment us. Remember why your clothes matter -- because you do!