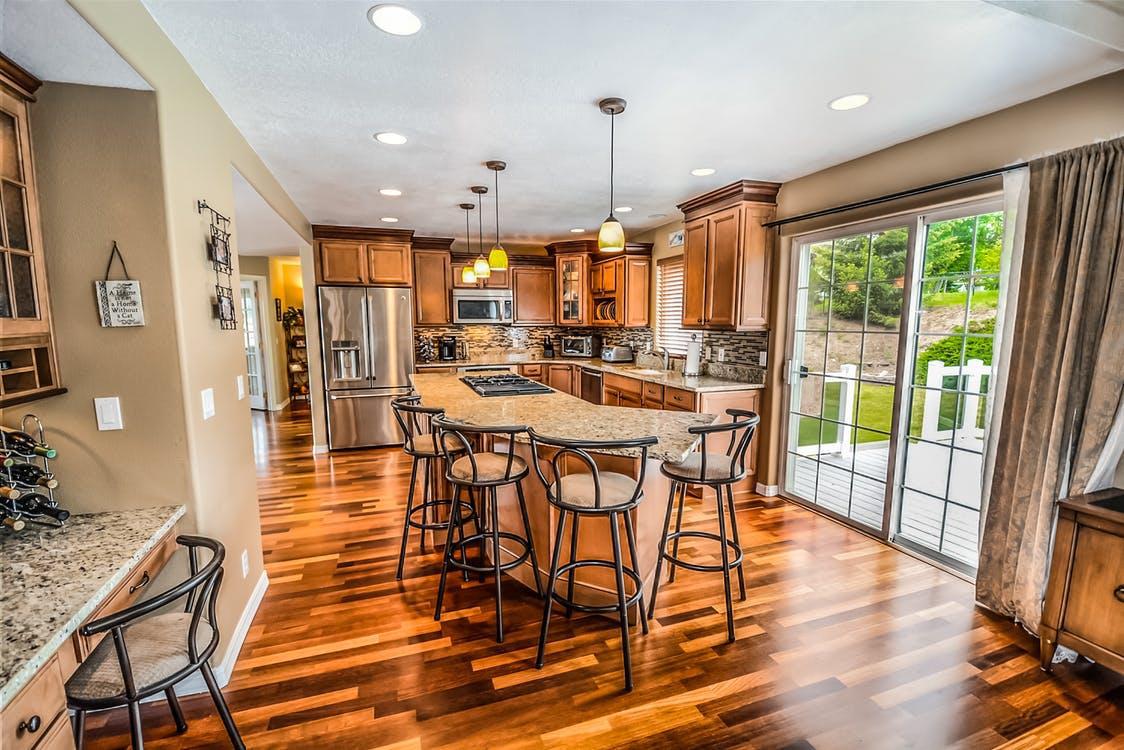 Are you tired of working in the old kitchen setting for a long time? If yes, then it's time to renovate your kitchen with new and unique elements. The kitchen is the most important part of the house. Sooner or later we all get hungry and walk to the kitchen with so many expectations. But we need a fresh environment to cook some delicious meal for yourself or family members. After all, it is the place where you can be innovative, do the dishes, and socialize. Remodeling your kitchen inspires you to spend some quality time over there and you may lead your way to the hearts of the people with your amazing food.
By understanding the need for the kitchen, you don't want to have any outdated furniture or appliances in there. It is an inviting place and you have to keep it up to date, always. You can contact kitchen renovation experts and they can help you with it. The kitchen and bathroom renovations in Sydney helps you to attain the desired look for your place.
There are some effective ideas given below to guide you in this regard and get the best of the options available for renovation.
SWITCH TO A NEW WALL COLOR
Are you struggling with big plans and a low budget? Just go for the walls then. When you are thinking of renovating your rooms or kitchen, the first thing that pops up in the head is to change the wall color. You can pick a single or two new colors in contrast and give your kitchen walls a very decent and smart look. White and gold are two very delightful colors for a perfect kitchen. New wall paint will help you update the place and improve the way it appears.
UPDATE THE KITCHEN ISLAND
The kitchen islands always seek everyone's attention. Placing a kitchen island in the center provides your kitchen with an elegant and furbished look. It will give your kitchen an extra space and an opportunity to have additional seats. It can also store your cooking range there.
It is said that kitchen islands are the foundation of your cooking space. There are a variety of islands for your kitchen from which you can select one for your kitchen. A walnut veneer Island, curved Island, gravity-defying Island, and a wooden table Island are the legendary and most elegant pieces of art for your cooking space.
PAINT THE CABINETS
Adding color to your kitchen is the same as adding color to your life. Surely it's a trend now to put more colors to your kitchen cabinets. Adding a darker and bold tone to them will give your kitchen a luxurious mood. And if somehow you are a polite and nature-loving person, then you would love to create a baby blue color cabinets in your galley. Cabinets can make a huge difference in your space.
You can also match your cabinet color with the island, it will give your space a stylish feel.
WOODEN FLOORING
Wooden flooring is one of the most wanted flooring materials, with a luxurious and bold look. It may sound a little expensive but it's worth it. Parquet flooring gives your kitchen an attractive surface and can be polished as many times as you want. It is a premium flooring material and can run with any architectural style. It does not only bring style to your kitchen but also enhances the value of your home. This classic flooring can be found in every modern kitchen and is way easier to clean than you can imagine.
RESTORE APPLIANCES
Changing your kitchen appliances can change the way you cook. Of course, your kitchen is surely incomplete without the appliances, so getting new ones or updating the old ones can help. By restoring or replacing them, you will be able to get the new ones at a very low price. It will save you money and free your space from those old huge appliances.
You can organize your appliances in a very subtle manner so your kitchen won't look like a mess. You can arrange the small ones on the front shelf or in the cabinet.
PUT ON LIGHTS
With a classic island, wooden floor, and good accessories there is still something missing. Yes, you are correct! It's the lights. While entering the kitchen, the first thing people notice except for the cabinets is the lights. Lighting up your kitchen can make a big difference in its appearance.
Hanging gold or silver pendants over the island can enhance the beauty of the kitchen. You can also find some chic shades or matte black vintage light fixtures to make it look more sensational.
BACKSPLASHES
About the backsplash, don't ever try to skip it just because it's always going to get dirty with all the spattering of the food. You can be creative with this too. Your backsplash can match your island or to make it look traditional, you can create a Calcutta marble look.
CONCLUSION
To get a classical look for the kitchen you need to go through some ideas about what you are looking for. Consult a renovation expert and consider the mentioned ideas. The first thing you should be doing in the kitchen is to change the wall color. Altering them might affect the way they looked before and brings a big difference. Secondly, choose a classy multi-purpose island as a center table for your kitchen. You can consider painting the cabinets and choosing a wooden floor. Replace your old appliances and add bright lights to your cooking place. Doing all this will give your kitchen a new outstanding look with which you'll completely fall in love with.