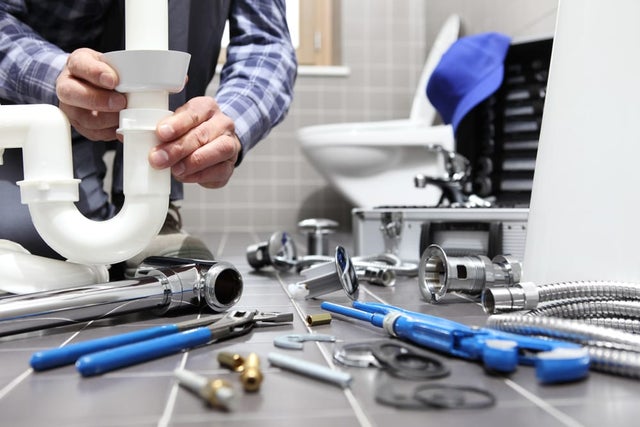 Among the many things you need to consider when hiring a plumber is licensing. For example, a film such as Plumbwell Plumbing is licensed to deal with all types of plumbing issues professionally. Believe it or not, hiring such a plumber will benefit you more in terms of legal obligations, time, and money.
It isn't a walk in the park to be a licensed plumber. You first need to take a licensing exam and pass it. You also need to complete the training given by the state board. Plus, you need to undertake any ongoing training offered by the state. This training is organized to keep you up-to-date with the latest plumbing products and techniques.
Licensed plumbers are therefore trained professionals in the industry. They will do their best not to jeopardize their licenses and certifications.
So how do you benefit from hiring a licensed plumber?
#1. Warranty
Your water heater system will have a warranty. The same goes for most appliances and equipment in your home. Most of these items are pretty expensive to replace. Buying the whole system will cost you even more if they get spoiled. Your warranty could help you reduce costs.  
The warranty terms are that you should use a licensed professional for repair or installation. When you use an unlicensed plumber, you risk voiding the warranty.
A licensed technician understands how to install and replace plumbing fixtures according to the manufacturers' regulations. You, therefore, need to secure your warranty by ensuring that the plumbing company you contract is certified and licensed.
#2. Complies with building codes
A locally licensed plumber will ensure they comply with the building codes of the region. They are conversant with the local building codes. The plumber understands the consequences of failure to adhere to the local building codes. Therefore, they will make it a priority to ensure that you don't get penalized by keeping to the regulations provided by the state and county building codes.
There are devastating consequences of not using the recommended building codes in your plumbing. You risk losing your home insurance in case an accident happens, and your home gets damaged. An insurance company will not compensate you if they realize your plumbing system was poorly installed. The same will happen if your water heater is not installed correctly.
You also risk being prosecuted for defiling building codes.
#3. Safety Conscious
A licensed plumber will make it a priority to keep you and your family safe. They will make sure all your plumbing appliances are safe for use. Your water heater, for example, may cause fire or explode if not correctly installed.
A professional licensed plumber has undergone specialized training and passed. They have also had to serve as apprentices for some time. They, therefore, have to know the safety precautions involved in their line of work. The plumber understands that safety both for himself and the client is mandatory.
Your safety and that of your family should be a priority to you. You wouldn't want to risk your lives by engaging the services of an unlicensed plumber.
#4. Has Legal Permission
A license is not only to certify that the plumber is trained and qualified to tackle your plumbing problems. It also serves as a special permit provided by the state and county, allowing it to operate in the region. Every state and county requires that all businesses be licensed and certified in their specific industries. Plumbing companies are no exceptions. And because plumbers should adhere to safety plumbing regulations, they need qualification. These qualifications are recognized in the form of licenses and certifications.
You should reconsider if your plumbing company is unlicensed. Ask yourself how someone who has failed to pass the required exam will deliver quality work.
#5. Quality Service
To assure yourself of quality service, you should contact a licensed professional plumber. These individuals have undergone the training as well as an apprenticeship for a given period. They are qualified to work on your plumbing problems. They will provide quality work even if they don't mean to. Not that a professional can jeopardize quality just for the sake of it. What I mean is that quality is guaranteed with a licensed plumber. After all, they are trained to be professionals, not armatures. They passed exams to deliver excellence.
Conclusion
Though most times, we are tempted to use anybody for our plumbing business, we need to consider hiring professionals. Some plumbing issues may not require professionalism. Unblocking a clogged sink may only need you to use a plunger. However, a sink that frequently blocks will need a licensed professional plumber. He will be able to solve the problem from the roots and eliminate chances of it bursting up again. When a plumber has to be called several times in months, then replace them with a reputable company.