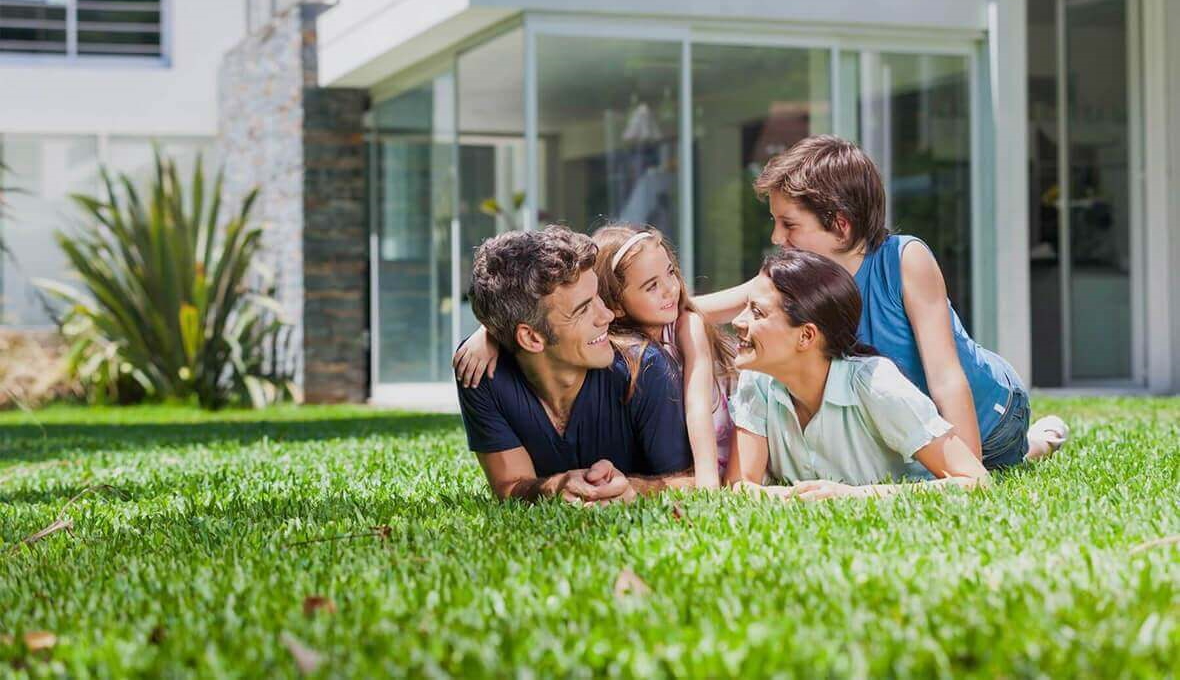 Although a significant factor in your home's value is its fixed location, there's still a lot riding on the comfort, style and interior layout.
That said, if you're in the market to sell this year, or in the next few years, we have some great tips for you below to increase the value of your home. Whether you're a DIYer, looking to majorly renovate or just make a few affordable changes, we have something for you.
Here are our top tips to get the most for your home at auction this year.
Go All-out on the Outdoors
Now more than ever, Aussies are making use of their outdoor spaces as a retreat from the indoor living areas they've been working in constantly over the last few months.
We're more aware than ever before about outdoor spaces and their potential, so take advantage of this and direct a lot of time and effort into updating your patios, poolside fun zones and garden pergolas.
Do your best to create zoned spaces that immediately show potential buyers that there's a lot of fun to be had in the backyard and on the patio.
Repaint with Modern Tones
The ringing in of a new decade means an all-new colour palette for the home.
Colours are slowly redefining our 'modern' houses
, and 2020 is the year to pair deep saturated greens, blues and browns with desaturated hues as a feature colour.
Show off your home's living spaces in light hues, with the darker tones reserved for feature walls and don't be afraid to draw the eye to cozy smaller areas with a pop of contrasting colour.
By going all-new with colour, potential buyers and bidders will know they're buying into an on-trend property and will be making a bid on a fantastic potential investment property or family home.
Repair Damaged Walls and Floors
There's no better way to step up the value of your home than to repair
wall cracks
, warped foundations and uneven floors. You don't want all of your new paintwork to go to waste when things warp, crack and split.
All potential buyers will immediately notice these things as an added cost to them down the line. That said, we highly suggest having a structural repair team take a look at the underlying cause of cracks before you putty over them, as they'll re-appear if the problem isn't dealt with correctly. 
Be Smart About Storage Additions
When we say 'be smart' we mean getting clever about utilising spaces you wouldn't previously have thought of for storage. Dual-use storage spaces that function as leisure spaces are a great place to start.
Consider installing pillow-topped window seating with either open storage beneath, or hidden storage space under the seat. Another excellent storage addition is standalone built-ins in living spaces that make use of empty walls or areas that are just a little too sparse.
All buyers love storage, of course, but giving a little extra like storage space that adds purpose is a value-adder. 
What's On the Outside Counts


When it comes to adding value, there's arguably nothing more capable of grabbing the attention of buyers than
street appeal
. Take a look at a few standout homes in your neighbourhood and copy what they do right, but do it even better.
Consider front yard usability by adding pavers, seating and be sure to complement them with plenty of neat and tidy greenery. An exterior paint job and cleanup will go a long way too, so make sure there's no sun-damaged paint to be seen and go over gutters, window frames and patios with a fresh coat of paint.

Add an Extra Living Space
If you're looking to add as much value as possible to your home and aren't afraid of a challenge, have a second living space installed. A small custom-built studio space or guest house that's styled to match your home, and also acts as a retreat will significantly bump up buyer interest and perceived value.
It will also pay off big if your new living space is dynamic and can be utilised for more than one purpose. In doing this, buyers will see a blank canvas that can be enjoyed as a theatre room, design studio, retreat or anything else.