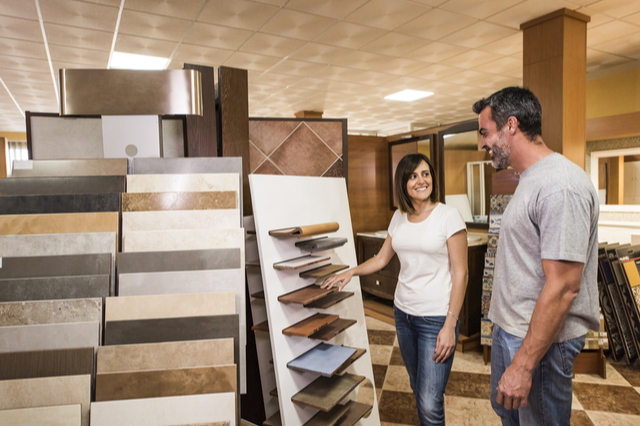 Your home, your abode is probably the most important place for you where each room deserves to get treated differently. This is because what works for one area might not be well suited to another one. With that said, let's get straight to the point where we are supposed to beat – flooring.
An array of flooring options for your home
When it comes to choosing flooring for your home, there are numerous options available out there in the market. Whether you need waterproof flooring or natural stone tiles, you can coordinate different flooring options throughout your Melbourne home to make it feel like a work of art.
From your master bedroom to the kitchen, your living area to the bathroom, every space in your home serves a different purpose, so why should the floorings all be the same? They shouldn't. In fact, you should do some research to find out which flooring works best with different areas of your home.
There are a number of flooring options to consider, we've analysed some common and main areas in a typical home and selected the top flooring options to meet the challenges in each. Just read along and follow our suggestions in order to have floors that will enhance the overall aesthetics and functionality of your home.
Kitchen
The kitchen is the most frequently used, accident-prone area of any home. This particular area requires the hardest-working floor in your home. As you need flooring that can withstand high traffic and accidental spills, choosing the best one can be challenging.
Vinyl flooring is an expertly engineered style of flooring created to withstand the demands of areas prone to moisture like the kitchen. To get the look of luxury for less, it is a good option. Vinyl has water resistance and high durability properties, suitable for high traffic areas. Plus, it gives you a comfy and warmer feel on bare feet. All in all, vinyl flooring is one of the most practical options for kitchen area.
Living Room
The social hub of your home –the living room, goes through endless activities throughout the day that test this shared space. From furniture feet to pet claws, stiletto heels to kid's toys, there are several activities going on in this particular space that can damage its floor. Thankfully, there are always some good flooring options to protect such areas.
Though the right flooring option depends largely on your personal preference, many people prefer laminate flooring that can give any living space an instant modern and contemporary feel. It looks pretty similar to wood but has different properties. Laminate is a durable and versatile flooring option that can match any form of furniture or interior. And due to its unbeatable engineered qualities and longevity, it can sustain high traffic areas such as living rooms.
Bathroom
Bathrooms don't experience the stress of heavy foot traffic but the threat in these spaces comes in the liquid form. Bath splash, shower drip and toilet overflow. The right flooring can easily enhance the functionality and look of your space.
Considering the moisture factor, tiles are a great solution for your bathroom and laundry room, especially porcelain tiles. After all, tiles are the traditional choice for these types of rooms because they can hold up well in wet areas. In addition to that, tiles are available in an array of options. You have options where you can choose a more textured porcelain tile rather than one with a highly polished surface in order to avoid slippery-wet floors.
Bedroom
When it comes to your bedroom, you have to choose the flooring that should be comfortable to bare feet. Plus, you need a flooring option that will be attractive, durable and complementary to the bedroom's decor. Opting for the right one might be hard, but we have a straightforward answer to your bedroom flooring needs – carpet.
Carpet flooring would look beautiful in your bedroom. Why? Nothing compares to the soft, luxurious feeling of carpet under your feet and it instantly transforms a space by adding warmth and overall comfort.
Alfresco
As an alfresco is in the weather so water is a serious issue for an alfresco floor. With moisture-related hazards such as condensation and water vapour in mind, you need to decide what kind of flooring will make sense outdoors against moisture damage and mould growth.
Once again, tiles are a good option as they are waterproof. Also, they are easy to clean and highly durable option for your basement. One of the best tile options for an alfresco are natural stone, terrazzo tiles, porcelain or terracotta.
Final words
The flooring options for different spaces listed here are the most popular choices, but they're not the only ones. You can look through our website range for other flooring options, such as timber flooring.
Summary: Every room of your home serves different purposes. So, why should their floors look all the same? Check out an article where we have compiled different flooring options for 5 different areas of your home.

Western Distributors shares a unique passion for exterior and interior home improvements. Working in the flooring industry for decades, they understand the product range and what homeowners look for when it comes to flooring options for their home. https://westerndistributors.com.au/