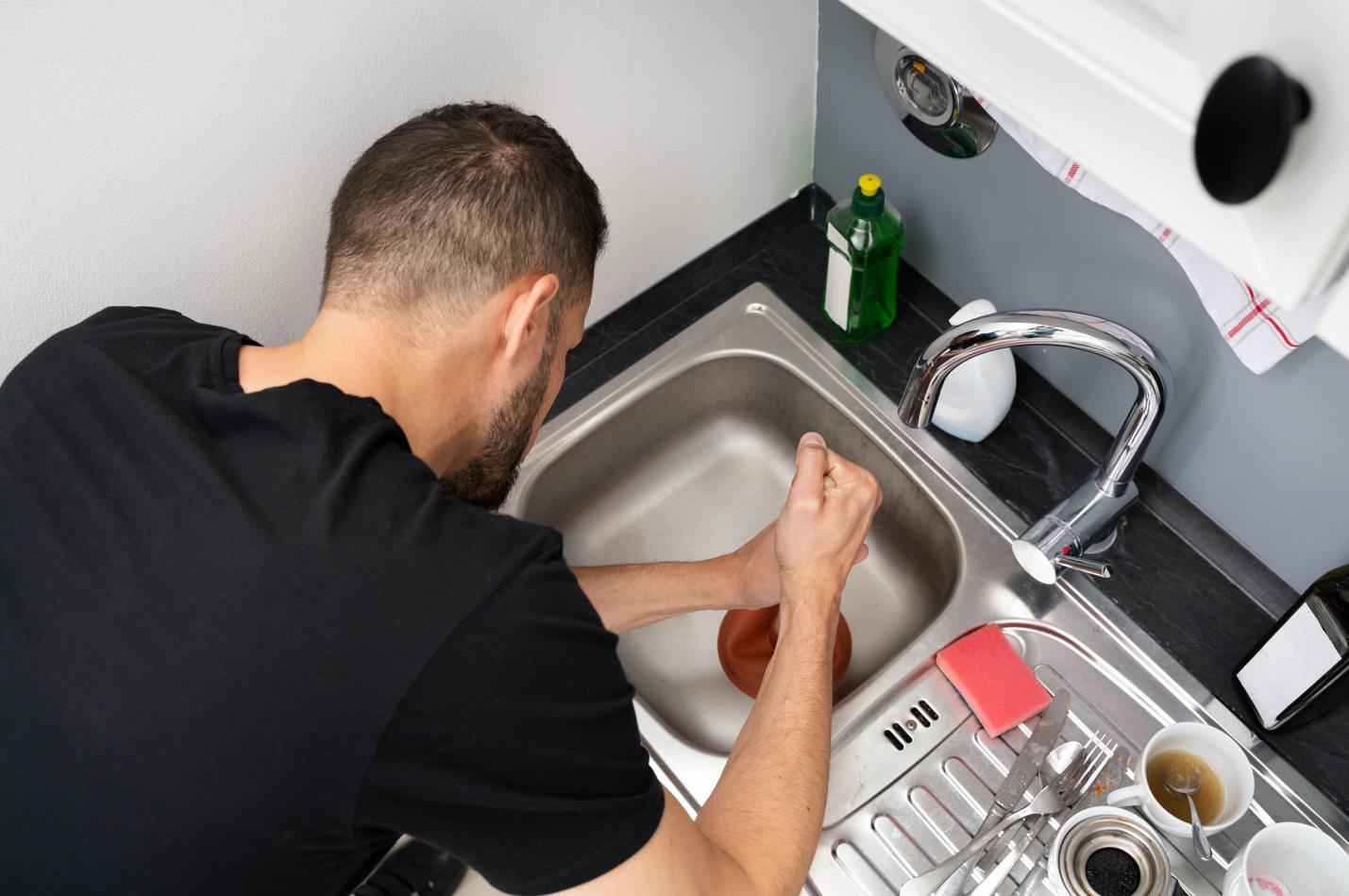 There are plenty of cheap yet effective ways of clearing a blocked drain. To get the best results, however, it's important to be informed about each method and how to perform it safely. This article will give you all the tips and tricks you need to clear your drain without clearing your wallet, even if your situation requires professional help.


1. Boiling Water
When dealing with a blocked drain, always start by pouring boiling water into it (unless you have PVC pipes). Its extreme heat can easily break up substances like grease and conditioner that have a low melting point. Needless to say, this is the cheapest drain clearing method.


2. Natural Cleaners
If you'd rather not purchase a cleaner at the store, you can make your own at home using a cup of baking soda and a cup of vinegar. To get the best possible results, start by pouring boiling water into the drain, then the natural cleaner, and then more boiling water after 10 minutes.


3. Caustic Cleaners
When natural cleaners and boiling water aren't enough, try using a caustic cleaner. They're relatively inexpensive but still effective at dissolving substances like oils and fat. They contain harsh chemicals, so remember to read the instructions and ventilate the space you're using it in. 


4. Plunger
Plungers are an affordable and relatively common household object used to clear drains. They form an airtight seal around the drain hole that you can then use to vacuum out blockages that are relatively close to the surface.


5. DIY Drain Snake
Making a DIY drain snake is 100% free, so long as you don't mind giving up a coat hanger. All you have to do is straighten out the hanger, give it a hook at the end, and then carefully manoeuvre it into your drain. You can then hook and remove minor blockages, like hair in a shower drain.


6. Plumber's Drain Snake
If a DIY snake isn't enough, you can call a plumber for assistance. They have drain snakes that are more complex and durable, along with the expertise to use them effectively. This service is relatively inexpensive, especially if you already know the location of the blockage.


7. CCTV
A professional plumber can use CCTV technology, or video surveillance, to locate and assess the severity of a blockage. This helps them create the most direct, effective, and affordable plan to remove the blockage. 


8. Hydro-Jet
Professionals use hydro-jets to blast water into pipes clogged with large blockages like natural debris. This service will cost you, but it may be cheaper than trying the same methods over and over again on a large blockage that won't budge.


9. Excavation
To remove a severe blockage and repair the damage it left behind, your pipes may have to be excavated. Having your pipes dug up can be costly, so you should always attempt the above-mentioned techniques first. 


10. Pipe Relining
If left untreated, a blockage can cause enough damage that you'll have to have your pipes relined. This service, like excavation, can be quite expensive, but both will save you from the high costs of a full pipe replacement down the road.


Don't Neglect Drain Blockages
Are the cheaper, DIY methods not doing the trick? You may need a plumber to look at severe blockages, so don't hesitate to call a licenced and insured professional for help. Doing so may save you a significant amount of money in the long run.