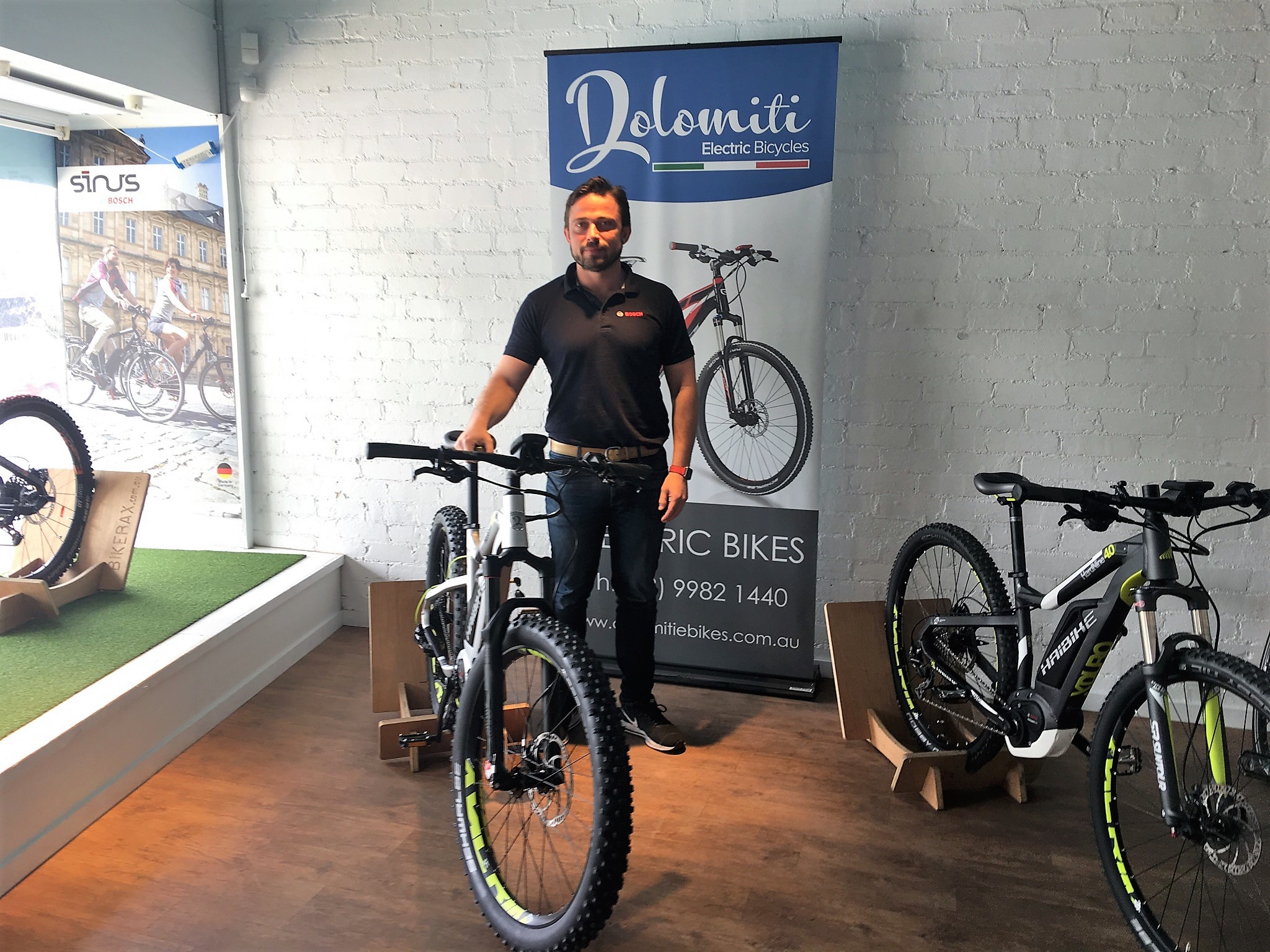 Melbourne commuters are abandoning the bowsers, hanging up their lycra and strapping on their helmets as electric bicycles start to become one of the city's most popular forms of transport. 
According to John Zanol, owner and founder of Melbourne's best-selling electric bicycle (ebike) store, Dolomiti Electric Bicycles, "ebikes are the most affordable way to travel, thanks to significant advancements in technology and battery storage".  
"In fact, the electric motors on our ebikes are so small and well integrated, it is almost impossible to tell the difference between an ebike and a standard bike frame.  The motors are very quiet, you can hardly hear them," John Zanol added.
"More and more people are getting around on ebikes.  It is very difficult to tell the difference between an ebike and a non motorised bike.   They are so comfortable to ride and easy to operate.   You can easily adjust the powered assistance while pedaling. 
"Ebikes are ideal for local travel, getting to and from work, recreation on the weekends and general transport.
"Melbourne is fast becoming the ebike capital of Australia with thousands of people taking up ebikes rather than driving, or catching public transport.
"Not only are they affordable, they are also environmentally friendly." 
An Italian born professional golfer with a passion for all things sport and recreation, John spotted the innovative ebikes while travelling through Europe in 2010 and decided to bring them back to Melbourne to introduce them to the Australian marketplace.   The ebikes proved so popular, John opened Dolomiti in 2011 and starting importing the ebikes from Europe. 
All of Dolomiti's ebikes travel up to 25 kilometres per hour under powered assistance and can travel up to 200 kilometres in distance before needing to be charged.  Ebikes are also highly cost-effective as it only costs around 10 cents to fully charge them, compared to the average cost to fill a car with a full tank of fuel.   
"Ebikes have really come along way in the last ten years," John added.
"They are fun, convenient, and get you exercising out in the fresh air without having to get too much of a sweat up – if you don't want of course!
"Significant advancements in motor and battery technology mean ebikes look and feel just like normal bicycles and the range of designs and options is expansive.
"As the number one ebike store in Melbourne and one of the biggest in the country, we boast a huge range of ebikes, ideal for any type of use or any lifestyle. 
"Ebikes are no longer just for those who need powered assistance, they are ideal for every type of rider and a broad range of uses. 
"Riding an ebike can save you a heck of a lot of money, particularly if you ride it regularly, for example to work and back and you don't have any parking costs either. 
"Not only are they a great way to stay active and have fun, but they are also eco-friendly with some of the best European technologies.
"The ebikes that we stock are battery powered through the use of the pedals. The cyclist is then able to control the level of assistance the bike gives them and that's why they are adaptable to any lifestyle.
"Most of the bikes we stock only cost 10 cents to charge which will take a cyclist for at least 200 kilometers. When you compare this to the current petrol costs, you are saving a lot of money.
"There are obviously a lot of people in Australia who have never ridden an ebike so we ensure that all bases are covered.  Customers are able to browse our selection of brands online as well as in store. They can then take bikes for a test ride to make sure they are certain of their choice."
Ebikes can be ridden anywhere a normal bicycle can go and they can travel up to 25 kilometres per hour.    Dolomiti stocks ebikes that travel over different terrains, with many different power options.   Dolomiti is also attracting the attention of local councils and tour companies who are jumping on board to deliver a unique experience of a new location.
"Travel companies and councils are loving the ebikes because they are cost-effective and have great long-term outcomes, John Zanol said.
"We are able to provide these companies with specific bikes not only for the location of the tours but for the clientele they will be guiding.
"There is no other mode of transport with such eco-friendly traits that can be so adaptable for riders.
"My hope is to see ebikes everywhere across Australia."