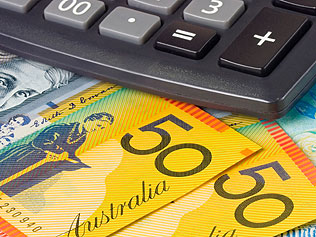 In the modern era, the world is running at an unanticipated pace. With technological advancements improving each day, manufacturers might sometimes find it challenging to keep up with the innovations and changes. However, technology like ERP has affected business profits more than anything else.
With that in mind, here are a few of the significant benefits of using enterprise ecommerce software that are worth a look.


Customer service
Most of the time, it becomes overwhelmingly hard to deliver results that completely satisfy the customer. At such times, enterprise ecommerce software can emerge as a boon. It is well equipped with features that make it much easier to deliver high-quality customer services.
Through much faster access to customer's information and history, it helps in building better and longer relationships. It will also permit you to have access to call center software and marketing automation, ensuring consistent interaction with your customers.


Competitive advantage
Undeniably, enterprise software is a significant investment for any business. However, not investing in one can incur a much higher cost for you. There are a few people today who would still want to stick to the traditional tried and tested methods of the past, but most companies have chosen to ride the wave of technology.
The competition is increasing every second, and not investing in a relevant technological solution at this point can cost you much more than you can expect. Today, more than half of the manufacturers are reaping the benefits of using ERP.


Department collaboration
Nobody would want to run a siloed business where each department is functioning independently of the other. Needless to say, it will increase chaos and disorganization in the company. Collaboration among the departments is a vital part of any business, which is why ERP proves so useful.
ERP is a centralized system, where all the entered data can be accessed across departments. Therefore, it leaves no reason for the departments to lose coordination. The software encourages interdependent and collaborative efforts.


Streamlined processes
It is an undeniable fact that the operation becomes more and more difficult with the growth of the manufacturers. ERP provides accurate and real-time information to everyone across departments at any point in time, which highly increases productivity.
ERP also improves efficiency by preventing data re-entry, assisting the users in navigating through complicated processes, and improving functions such as order completion and delivery, and thus, ensuring streamlined and efficient operation throughout. One good option is netsuite for small business.


Data reliability
ERP provides the facility to access data from different locations, through various devices including tablets, mobile phones, laptops, and so on. It also has a feature for updating in real-time. This is a significant feature as it helps in maintaining data consistency and accuracy, which is sometimes difficult to manage otherwise.
For security purposes of the user data, additional features like built-in protection resources and firewalls can also be used. To put it precisely, ERP keeps the data secure, updated, and optimized for all devices.