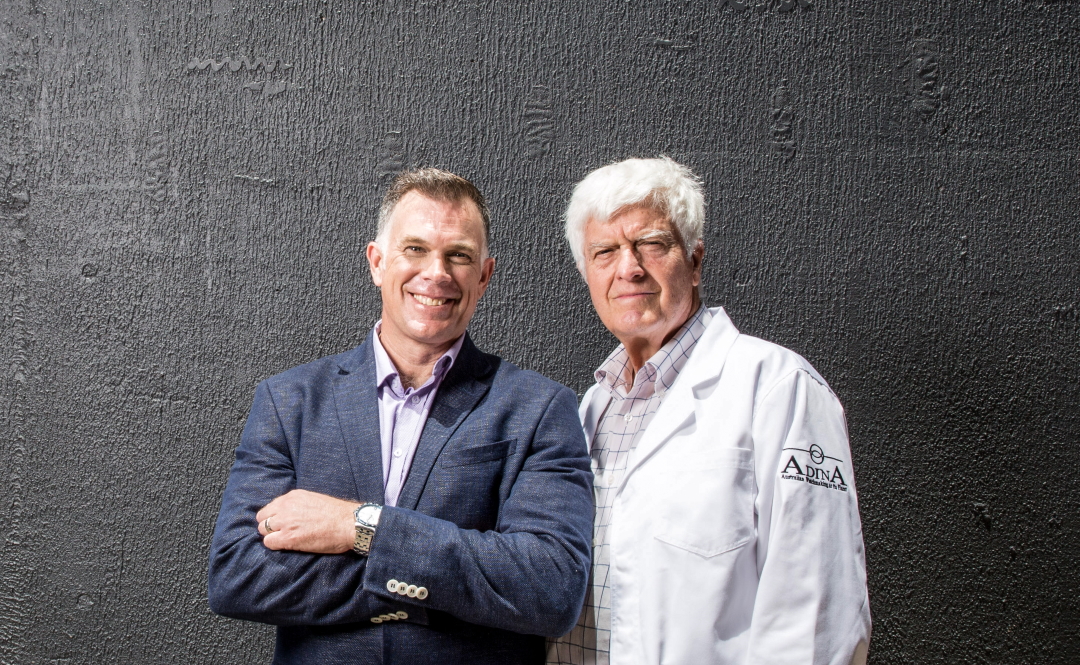 GENERATIONAL WATCHMAKERS REVELLING IN THE REDISCOVERY OF FORGOTTEN TIME IN A DIGITAL AGE
The watchmaking industry has been battling against an ever-growing digital era, with the likes of smartphones and smartwatches dominating the age-old way of telling time.
But with a recent focus towards environmental health, there has come about a newfound awareness of electronic devices' contribution to waste; a term now known as e-waste[1].
The average Australian upgrades their phone every 18-24 months with an estimated 3.5 million new phones sold just in the last 12 months[2] making digital devices the biggest culprits for e-waste with most digital devices and their many parts, lithium batteries, chargers, chords and casings etc. ending up in landfill.
It's for this reason that the watch industry is seeing a cultural shift of caring consumers re-recognising the benefits of owning a watch and that they can be worn for years to come.
Reaping the benefits of the waves of change are Brisbane father and son duo, Bob and Grant Menzies of Adina Watches, who have humbly crafted watches by hand out of their local factory since 1971.
General Manager Grant, notes that it seems to be the younger generation that are coming in droves.
"We are seeing more and more younger customers purchasing watches because of the powerful memories and intrinsic value a timepiece holds for them.
"Most of them remember being gifted a watch for the first time and how special that moment was. A lot of them come in with their grandads' old watches for repair with great stories behind them.
Agreeing with this statement, Bob laughs at the about-face of the younger generation.
"Smartphones only came about not long ago and with everything that's going on in the world nowadays, people just want to push rewind.
"The divide between my generation and millennials was just getting bigger and bigger what with our political differences and such, but it's incredible to see watches acting as a bridge between that gap."
The Menzies' were able to witness the tides of change at the Adina Polocrosse World Championships back in April where they were given the task of creating a bespoke watch for each of the 100 athletes playing for the eight countries involved.

"We had a pop-up workshop set up and some of them bee-lined to have their bands adjusted; they couldn't wait to wear them," Bob said.

Bob says the event allowed the Menzies' passion for the age-old craft of watchmaking to bewilder the younger generation.

"There were a lot of young eyes on our workshop, I wouldn't be surprised to see an apprentice or two come out of it, which is fantastic.

With George the speaking clock now defunct, Bob believes traditional watches will act as a reminder to people that it's important to have a connection to the past.

"Miners can't use mobile phones underground. They relied on the speaking clock or a good sturdy watch.

"I believe that in a world that runs on technology, watch-making is an art and telling time like our forefathers did should be appreciated and continued, no matter how far down the digital rabbit hole the world goes."

Revisit a connection to time by visiting www.adinawatches.com.au
About Adina Watches:
Adina was founded in 1971 by Australian watchmaker and current managing director Robert 'Bob' Menzies. A determined businessman, Bob had a dream to create a watch capable of withstanding the rigours of the Australian lifestyle.

In a small storeroom in his family home, he designed and crafted each watch by hand, through an ever-fixed eyeglass, using internationally sourced, premium components and advanced technology. This attention to detail and culture of hard work is instilled at the core of Adina's business today, as it remains to be the only company to design and assemble its complete watch collection in Australia.

Today Adina has grown from one dedicated man to a staff of twenty, including Bob's son Grant, building the craft of quality Australian watchmaking throughout generations. Each year Adina produces over 40,000 artisan watches from its Brisbane factory, available in over 300 retail outlets across the country.

Adina remains a company founded on integrity and dependability and continues to set the standard in design and technological innovation, while remaining true to its Australian roots.
[1] Get ready for new ban on bin contents. (2018, October 30). Retrieved from https://www.news.com.au/technology/gadgets/victoria-prepares-for-new-ewaste-measures-to-tackle-one-of-the-greatest-environmental-challenges-of-our-age/news-story/269f9f605fab235311d2ba3d83c518dd
[2] Mobile Phone Waste and The Environment. (n.d.). Retrieved from http://www.arp.net.au/envcha.php