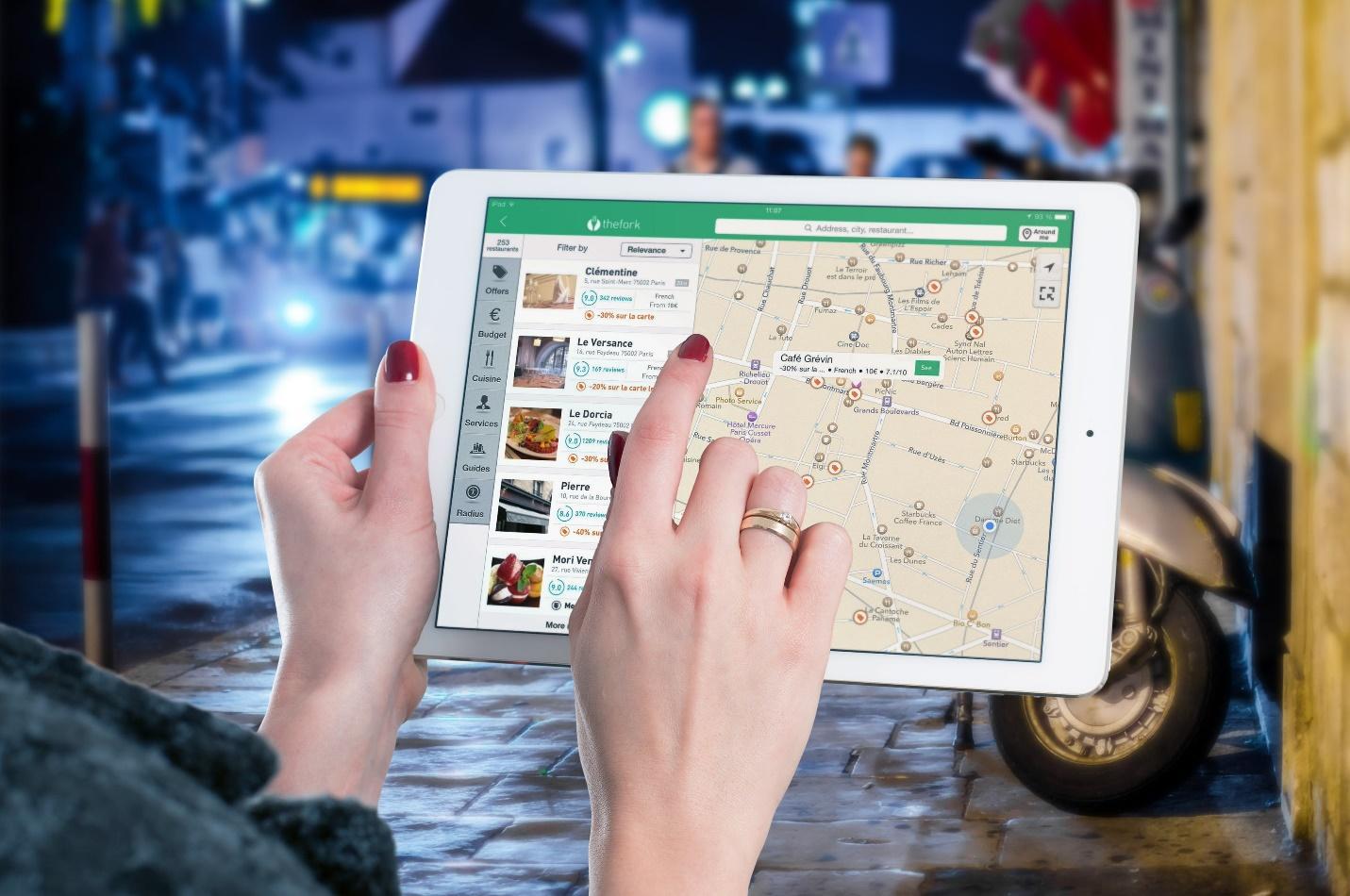 As the world moves forward, businesses are becoming more and more personalized to their customers. They are trying to make sure that every customer has a unique experience at their store or on their website and that they come back for more. For this purpose, they are using innovative and state of the art techniques to grab their customers' attention and keep them focused on their brand so that they can outdo their competitors and generate more sales.
One of the technologies that are being used more and more by businesses, especially entrepreneurs, to find their customers, hook them, and keep them engaged is targeting through location data.
WHY SHOULD ENTREPRENEURS USE LOCATION-BASED DATA
As a budding and upcoming business, you need to make sure that you are using every available means to attract potential customers as well as keeping your existing customers engaged. It means providing them with a personalized experience that they cannot get anywhere else. Location-based data is necessary because it can help you stand out from the crowd and make your presence known to your target audience. In a sea of brands, you need something that can help you gain customers. That is what strategy based on location data can do for you.
LOCATION-BASED MARKETING
One of the ways that entrepreneurs and other businesses are taking personalization to another level is through location-based marketing. It could be anything from sending a personalized message to people who live near your store or offering a discount to people who have visited your store recently or maybe visited your competitors. As far as targeting your potential customers is concerned, location-based data can give you the edge you want. It can help you enhance your campaigns and get the results that you want.
According to a study, you can quickly increase your conversion rate by as much as 20% if you use location data for your marketing campaigns. The question that arises is how specific you can get. Can you target your customers based on a country, a city, an area? Well, now, with the help of Geofencing, you can target your customers based on highly specific locations like a street or a building. You can even define your area like 'within 3 miles of your store' or something like that. This way your marketing message will be displayed to all the devices that are within the radius that you have specified.
WHY LOCATION MATTERS NOW MORE THAN EVER
Targeting customers based on location is not a new thing. Businesses have been doing it for quite a while, but recently a lot of importance has been given to it. Now, thanks to big data, companies don't have to make their decisions based on guesses. They can make informed decisions based on hard data. As an entrepreneur, your stakeholders will expect you to rely on more than your experience and your intuition. The more data-driven approach you have, the more they will be satisfied with your work.
Location data is not only meant for marketing, but for a plethora of other operations that a business has. Now companies are using it more and more to make sense of their day to day operations, tracking their products and services, and how people are interacting with their brand.
With location data by your side, you can track your customers' journey better, and you can track your assets across continents, or use the data to define clearer and shorter routes for your delivery vehicles that are out and about in the city.
WHAT IS GEOFENCING?
Whenever location-based data is discussed, the term geofencing also comes up. Geofencing, as is apparent by the name, is simply the process of building virtual boundaries around specific locations. Whenever someone enters that location or exits it, a particular action can be taken. This action is called a trigger. Geofencing uses a wide variety of technologies that include Radio Frequency Identification (RFID), GPS, Bluetooth, among others. These technologies are used to enable location identification and triggering the action.
IMPACTS OF LOCATION-BASED DATA
A whole variety of new applications have become possible Thanks to the extensive use of Global Positioning Systems (GPS), Wi-Fi, and other technologies. These include everything from making online transactions with your smartphones with safety to deliver content that is tailored to a customer's needs and wants. A wide variety of industries have sprung up thanks to location-based data and geofencing technologies.
Here are some of the benefits that startups and small businesses can use to ensure that the corporations thrive and they can compete in the global market:
1. Better Targeting
When you base your marketing campaigns on location data, you get the power of targeting your customers in a better way. There are a host of ways that you can target your customers:
Based on the country

Based on the city

Based on a residence near your physical store

Based on their shopping preference

Based on their interaction with you

Based on their interaction with your competitor

Based on the previous purchase history with you
These are only some of the ways that you can target your customers. This way, you can personalize your marketing messages to your consumers and make sure that they stay engaged with you. It is also a great way to attract potential customers. You can offer discounts, rewards, or give suggestions based on their location.
2. Engagement
More and more people are using mobiles and other handheld devices to access the internet and make purchases. They are more likely to engage with your brand if they see a relevant offer at the right time. If you can ensure that your customers see your brand at the front and center, then you can engage them and make sure that they stay focused on your brand. Not only does it increase the level of engagement, but it also increases brand loyalty and advocacy. You can quickly increase word of mouth through location-based marketing campaigns.
3. ROI
It is evident that as your marketing campaigns get better, it will drive your ROI. But you can also do it directly. Location-based data enables you to engage people who reside near your store or who have come near your store for some purpose and sends them inside. It makes sure that you capture the local market while making efforts to attract the global market. For small businesses or startups, it is a great way to ensure that they generate sales no matter what is the condition of the worldwide market.
4. Efficiency
Before location-based targeting, you had to take part in all sorts of marketing campaigns, and you didn't know which ones were successful and which ones weren't. It not only increased your budget but also decreased your efficiency. Now with data-driven campaigns, you can easily judge the effectiveness of your campaigns and change them accordingly.
CONCLUSION
As an entrepreneur, you have your work cut out for you. You are part of a global market where you have to compete with the giants to make your presence felt and to take ownership of a piece of the pie. With location-based data, you can easily compete in the market and ensure that your brand is at the front and center of your target audience.