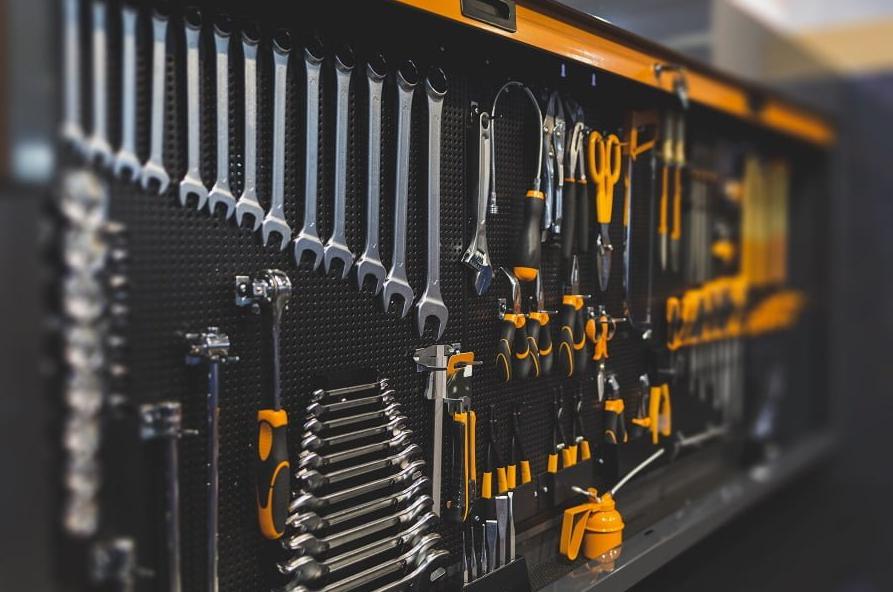 Obviously, any vehicle requires regular maintenance, and there are some basic instruments that should always be present in any garage. They will make your work much easier. So, in order to make your garage well-equipped, read the next paragraphs to get acquainted with our top of the best tools for garage workshop.
Battery charger
Every car owner knows how important it's to maintain a car battery charge. This is especially important when you haven't been driving a car for a long time or during extremely cold temperatures when your car may refuse to start after spending one night in the garage. Just ensure that you are choosing the right type of charger for your battery. If your car incorporates a deep cycle battery, you will need a special charger for it. To choose the most suitable deep cell battery charger, you may resort to some helpful reviews.
Socket set
It's important to have different types of sockets in your garage so each of them was at hand when you need it. You can even buy a kit that, except for sockets, includes drive handles, different drive adaptors, speed wrenches, etc. It's important to ensure that these sockets are of a high quality to avoid incidents during work.
Drivers
There are 3 types of drivers that will be necessary for most types of cars: hex-head, ball-head, and torx-head drivers. Buying a set of these drivers, you will always have the right instrument for any kind of repair.
Torque wrench
There is nothing more effective for reliable tightening of bolts and nuts than a torque wrench. This instrument gives you precision and allows for tightening at a perfectly correct angle.
Floor jack and jack stands
For some serious car repairs in your garage, you will definitely need 2 floor jacks and jack stands. They will lift your car safely and securely. Just make sure that they are able to handle the weight of your car.
Power tools
Of course, there are a lot of power tools that you can buy for car maintenance. They make the work much easier in comparison with mechanical tools. However, the most important of them are drill and impact driver. They often go together in one set.
In terms of drill, it comes in handy when you need to detach or tighten any bolt, as well as for polishing your vehicle. It's highly recommendable to buy a battery-powered one. Of course, corded drills will give you an unlimited power, but they are not convenient for work in tight and hard-to reach areas of your vehicle.
An impact driver is smaller in size and provides more torque in situations where the drill can't handle the job.
In addition, you may want to consider buying a high-speed Dremel as well. It can trim small pieces to improve the look of your car.
Multimeter
The multimeter is an essential tool to prevent huge electrical damages. It measures the voltage and current of the vehicle's circuit.
Air Compressor
The air compressor is helpful not only for inflating tires, but, as a tool that blows air, it also can be used for lubrication purposes and cleaning your vehicle from some small debris under the hood and other tight spaces. To know more about how and what type of air compressor is helpful for you visit vandigit.com.
Work light
Obviously, for any serious work under the hood of your vehicle, you will need the proper lightning conditions. There are a great variety of garage work lights on the market, from large to small ones, so you can feel free to choose.
Workbench and a vice
Using a workbench with a vice will give you extra hands when working with the main vehicle's parts: radiator and carburetor. In addition, it's useful not only for vehicle's parts but for many other purposes as well.
Timing light
This tool is very convenient and helpful for continuous monitoring of your engine's efficiency. It illuminates the timing marks on the engine, indicating the current timing of the spark.
Trim fastener remover
There are many delicate parts inside of your car that require a dedicated tool to remove them carefully. The trim fastener remover is exactly that tool. It's recommendable to buy a set of at least 5 pieces.