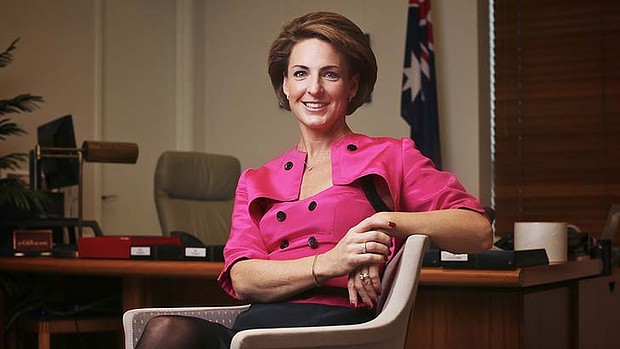 Minister for Employment, Senator the Hon Michaelia Cash, welcomed the release of a consultation paper on the first stage of implementing the Youth Jobs PaTH (Prepare-Trial-Hire) initiative.
"The PaTH programme is about getting young Australians ready, giving them a go, and getting them into a job," Minister Cash said.
"The Coalition is determined that younger generations are not confined to a lifetime of welfare dependency however the first step must be to ensure that they have the basic skills required to enter the workforce."
The Department of Employment is inviting submissions from interested business and stakeholders about their views on the first stage of PaTH – the Prepare stage – which will train young unemployed people in the skills that, based on all the evidence, we know they need.
"Regular feedback from employers and industry is loud and clear - young people need to improve their 'soft' skills, such as having a positive attitude to work, being motivated and reliable, and having good personal presentation," Minister Cash said.
"The training we will offer through PaTH will be designed to fill this gap. It will give young people a better understanding of what employers expect of them in the workplace as well as offering industry specific training which will  teach them the skills and behaviours they need to be successful in a job."
From April 2017, job seekers registered with jobactive aged under 25 will receive employability skills training which is industry endorsed and evidence-based to give them a competitive edge in the labour market.
Submissions to the consultation paper will be considered by the Department of Employment and in the coming months the Department will conduct a competitive process to select the training providers. 
Youth Jobs PaTH is at the core of the Government's Youth Employment Package announced in the 2016-17 Budget.
The $840.3 million Youth Employment Package will assist up to 120,000 young people take advantage of job opportunities as the economy diversifies and transitions to broader-based growth.
Only the Coalition is committed to addressing entrenched youth unemployment and breaking the cycle of welfare dependency. In contrast, Labor is in lock-step with the unions in opposing the Youth Jobs PaTH and do not have a plan to address the problem of youth unemployment.
To read the consultation paper and find out how to make a submission visit: http://www.employment.gov.au/youth-jobs-path