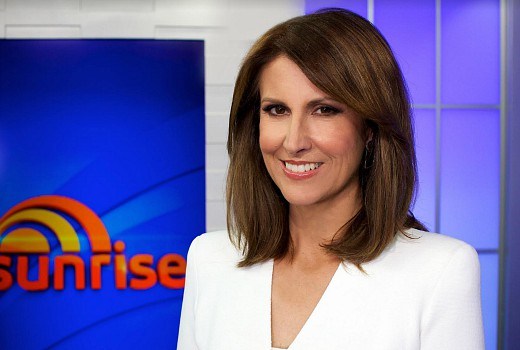 Prime Minister Scott Morrison joins me now. PM thanks for your time this morning.
PRIME MINISTER: Thank you.
BARR: Do we have any knowledge as to who is responsible for this devastating attack?
PRIME MINISTER: No, there are still no clear details and evidence of who was responsible for it. But we know who was targeted Nat; Christians going to worship on Easter Sunday and many others, particularly Westerners, but also many, many, many Sri Lankans just going about their daily business. It has just been a terrible, terrible period of time for Sri Lanka, for the almost 90,000 Sri Lankans who live here in Australia, people of all different faiths and backgrounds.
But the AFP and our people are now joining the investigation effort. We've made those offers and they've been responded to, so we'll be assisting wherever we can with these investigations. But our heart goes out particularly we lost Manik and we lost Alexandria, a 10 year old little girl who was lost in that inferno in the church Negombo and her husband Mr Kolonne we just, our heart goes out to you and it's just, it's just the most sickening of news.
BARR: It's just horrible isn't it? Have you spoken with the family of those Australian victims?
PRIME MINISTER: The embassy, the High Commission has and I'll be speaking to Mr Kolonne later today. They're obviously behind us, four hours behind us we are making arrangements to do that later today. But I can't imagine what it's like for him to lose a ten year old little girl, to lose his wife Manik and his whole world has been rocked as indeed the world has been rocked by these events. We just have to reach out and hold each other and hold them as our fellow Australians.
BARR: Yeah, look you've mentioned the consular officials over there, are there concerns for any more Australians, do you know?
PRIME MINISTER: No there are the two who I indicated yesterday were injured and who are recovering from their injuries. They've received medical treatment and they'll continue to get consular support as you'd expect, but I have no other information of Australians who have been injured in those attacks. Given the sheer scale of those attacks and the number of Australians who are often travelling in Sri Lanka, it's a very popular holiday destination these days – it's a beautiful country, absolutely beautiful people. Jenny and I had the opportunity to go and share with the local Sri Lankan community, they happened to be at a Buddhist temple we'd planned to go to anyway yesterday. So regardless of what your faith is - and Sri Lanka is a country of many different faiths, it's actually much more multicultural a country than I think people probably appreciate - but certainly the targets of those attacks were Christians going to pray, in both Catholic and Evangelical churches there on Easter Sunday. The holiest of days, it's very upsetting.
BARR: Yeah, it sure is. Ok, look in other news Prime Minister the latest Newspoll figures show Clive Palmer could hold the key to several marginal seats which remain on a knifes edge in this election. Is the Coalition doing deals with the United Australia Party?
PRIME MINISTER: Well the power lies with the Australian people Nat. They're the ones who will decide the next election. They're the ones who will turn up on the 18th of May and they're the ones who will cast their vote.
And if you vote for Bill Shorten's candidates and the Labor Party, you'll get Bill Shorten as Prime Minister
And obviously if you vote for one of the Liberal or Nationals candidates, you'll get me as Prime Minister.
There are other parties running and to the extent that we have discussions with those, we do, but what I really want to say today is; this election will be close. Elections always are and people's votes matter.
Your vote matters and your vote can determine where this election goes and who will be the Prime Minister. Whether it's Bill Shorten or myself. Whether it's the Liberal and National parties providing that strong economic management and managing money, or a Labor Party who have demonstrated they can't.
BARR: Yes and as you say, it will be close and the polls are saying it's getting closer. There are reports this morning that senior Liberals are in advanced discussion with the Palmer team to do preference deals, is that the case?
PRIME MINISTER: Well we talk to a lot of parties going into an elections. Nominations are closing and they'll be all declared next week, pre-poll will start next week and this is the time that you have discussions with numerous parties.
I know one thing for sure though; Labor and the Greens will be sticking together, they always do. I mean the Greens are for death taxes. Why the Labor Party is going to go into their usual set of arrangements with the Greens given what we're seeing them doing running around up there in Queensland at the moment, I mean that's a lot for Bill Shorten to explain. Bill Shorten is the Godfather of GetUp! he's sent them money when they got going, out of the union movement. So that deal with Labor and the Greens, it's there for everyone to see it and it happens at every election.
BARR: So you're in Adelaide this morning?
PRIME MINISTER: Yep.
BARR: You're going to be pledging to create 250,000 new small and family businesses. How can you guarantee a money injection will create a quarter of a million new businesses?
PRIME MINISTER: Well, it's not just the Business Growth Fund which we're launching today - $100 million dollars which will grow to $1 billion working with other financial institutions to invest in small and family businesses. It's the fact we have cut their taxes, that will go down to 25 per cent; the instant asset write off, $30,000 of equipment that they can write off in any one year; the fact that we've got a $2 billion securitisation fund to lower their cost of finance when they're looking for lenders; that we've reduced the payment terms so they get paid in 20 days from the 1st of July this year, not 30 days.
So we are backing small and family business in. Bill Shorten thinks he can get wages up by employing more lawyers. I think you get there by creating more small and family businesses who are successful and having a stronger economy. That's how you get jobs, that's how you get wages up. You don't go around employing more lawyers, that's got nothing to do with it. It's got everything to do with the hard work of Australian small and family businesses and that's who we're backing in.
BARR: Ok, Prime Minister, thank you for talking to us live and first this morning.
PRIME MINISTER: Thanks a lot Nat.