Written by

Scott Morrison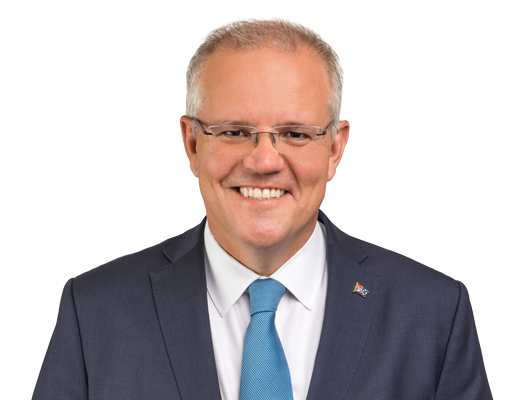 A 'Mums, Dads and Bubs Check' to tackle peri-natal depression is at the heart of a suite of initiatives in the Morrison Government's new Maternity to Home and Wellbeing Program.
Prime Minister Scott Morrison said his government would invest $36 million to rollout the Check across the country so every parent and baby could access consistent in-hospital perinatal support. The Prime Minister said the Check was part of his government's push to better support the 100,000 Australians impacted by post-natal depression each year.
"This is a cause close to my heart that has hit close to home," the Prime Minister said.
"Rolling out this check to every new mum, dad and bub will be a key part of the other health check ups new families go through. This Check should be an expected and important part of parental health care as much as vaccinations.
"Too many parents have suffered in silence but we've got their backs.
"Our new initiatives to deliver more support for breastfeeding mothers as well as particularly women battling breast cancer build on the record support we're investing through our $50 million National Women's Health Strategy."
The 'Mums, Dads and Bubs Check' would be delivered in 10 different languages and would include $16 million for the Centre for Perinatal Excellence to roll out their world-leading screening tool that can be rapidly delivered using a digital table. The Government would also invest $20 million for states and territories and service providers to ensure the Check is nationally consistent and occurs before a family goes home.
Our support builds on $26 million announce in budget for a new Perinatal Mental Health and Wellbeing Program to improve the range of services in the community available to better support the mental health and wellbeing of women and families affected by perinatal mental illness, or experiencing grief after the death of a child.
Minister for Health Greg Hunt said the Morrison Government would also invest an extra $10 million over five years into initiatives to relieve the pain of lymphoedema swelling with compression garments, $4 million more to support breastfeeding mothers as well as a new $5 million National Women's Health Research Translation and Impact Network.
"We can invest in the health of Australian women because we've looked after the health of the national budget," Minister Hunt said.
"One in seven mothers experience post-natal depression but it's important to note that the condition also impacts men. This program will ensure every mum, dad and baby has access to perinatal support, ensuring their health and wellbeing is checked before they go home.
"From supporting all those women who have been treated for breast cancer and are now fighting the pain of lymphoedema, to new funding for the specialists helping with breastfeeding and looking ahead to the future solutions for women's health with a new research network, our government has a special focus on the health of women and new parents.
"Our National Women's Health Strategy and our years' of support for subsidising new medicines and treatments for women's health issues highlights we are a government serious about investing in the health of Australia."
The Morrison Government's investments include:
$36 million for a new 'Mums, Dads and Bubs Check' to boost perinatal support
$10 million to ensure patients with lymphoedema can access subsidised specialist compression garments
$4 million for the Australian Breastfeeding Association to ensure that this valuable service can best support mothers, bringing our support to $8.2 million and building on the $2 million in funding to the Australian Red Cross Blood Service the government has delivered to ensure all premature babies born in Australia can access human milk
$5 million for a new National Women's Health Research Translation and Impact Network through the Medical Research Future Fund focused on priority areas including preconception, pregnancy, postpartum and intrapartum health of women and babies, mental health and reproductive health
The new initiatives complement the Government's $50 million National Women's Health Strategy 2020-2030 that includes:
$20 million for research to help Australian women in their fight against ovarian cancer with a focus on early detection.
Over $10 million for endometriosis, including $9 million for endometriosis research to improve the treatment and understanding on an often misunderstood and crippling condition; $1.06 million to develop a digital health platform for endometriosis research and support; and EndoActive will receive $160,000 to disseminate its award winning Shared Perspectives endometriosis videos, free of charge, to medical professionals and women affected by endometriosis.
$5 million to Jean Hailes for Women's Health for the continuation of its National Women's Health Initiative.
$1.3 million for an intensive support service to support families following stillbirth. The program, delivered through SANDS, will deliver an intensive support service that begins in the hospital and continues once the family have returned home