Written by

Scott Morrison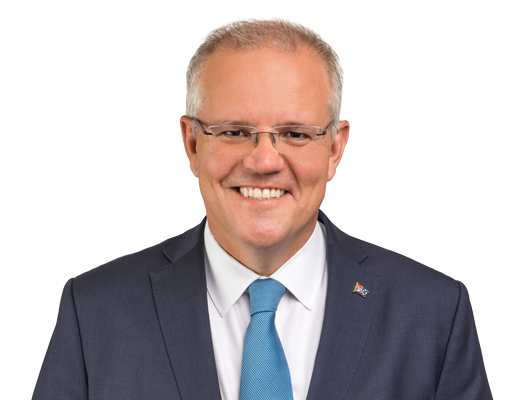 ALAN JONES: Prime Minister good morning.
PRIME MINISTER: Good morning Alan, how are you?
JONES: Listen, you might have got up on Saturday, but the team didn't.
[Laughter]
PRIME MINISTER: Well, everybody up here in Cloncurry is pretty pleased, we were having a really great get together last night and that's where I am today. I'm out meeting with some of the station owners and the graziers and pastoralists. I'm up here with Shane Stone and the Livestock Industry Recovery Agency, just getting a bit of feedback on how their programme is going, but they've had it pretty tough up here. But they've been very appreciative of the way that the Government has responded and the programmes we're delivering, just to rebuild this amazing, wonderful part of Australia.
JONES: It is a beautiful place. I was there as you know recently, in Julia Creek while you were shearing sheep in Dubbo. But look, it is tough isn't it?
I'm just wondering, when you noted that an area as big as England was underwater up there - I think politics is a bit like playing football; it's no use having possession if you can't use it. In politics, now you've got this magnificent endorsement by the public. You would know, they're saying to you now; 'Listen we've got to harvest some water, we've got to provide cheap electricity. We need dams and coal fired power stations'. What do you say to people who are saying that to you?
PRIME MINISTER: The National Water Grid, that's what I say. That the programme we've got and that's going to involve building more dams of course. The programme that is running all around the country and that's what Michael heads up. We've already got one of the biggest ones of those, already underway up this way actually at Hughenden, that process has already begun. So that is a big part of the challenge in this term, to deliver on that national water grid and take it where it needs to go.
JONES: Just explain that, I mean that's political talk, you understand that but just explain to people out there that are suffering drought that west of the Great Dividing Range they see all this water going into the ocean in Western Australia, north west Queensland, north east Queensland, Clarence River. You're talking about the 'National Water Grid,' how will that provide and guarantee certainty of water supply to areas west of the Great Dividing Range? If they've get water, they could feed Asia.
PRIME MINISTER: Well it's dams and water infrastructure, simple as that. It's dams and pipelines, water infrastructure throughout the country. There has been a lot of work being done by our agencies in identifying the priorities and now is the time to get on and start building it. 
JONES: See, last week – the reason I'm asking, I'm not trying to put you on the spot here, you've had a hell of a six or seven weeks - but last week nine Murray Darling irrigators launched a $750 million class action in the New South Wales Supreme Court, accusing the Murray Darling Basin Authority of grossly negligent mismanagement causing them economic loss. Basically, this is this release of water for "environmental flows" taking water from farmers, such that the government water buybacks now are about 13 billion or 'thirteen thousand million dollars.' The farmers have been deprived of their water. Now they're saying - and I'm saying too I think - that water management in this country is a disgrace. Something has got to be done about this, isn't it?
PRIME MINISTER: Well the Murray Darling Basin Plan is a very complicated arrangement.
JONES: Yes it is.
PRIME MINISTER: It's the only arrangement we have and it's finely balanced between the interests of a whole range of stakeholders and four different states. It has a bit of the balloon about it; you push it in one direction and it pops out the other. So it isn't just a simple matter of being able to turn the tap on and everyone does Ok, particularly in drought. So it is a very complicated issue, but it's not one that I'm about to go and rip up and throw away, without understanding what all the full consequences of that are. At the moment, the consequences of doing something like that could be absolutely diabolical for everyone. So we're going to continue, we have to continue to improve these things Alan, but at the same time we can't be reckless about it. We've got to be careful not to be sentimental about it. There are a lot of people's livelihoods -  and I've spoken to those farmers down there on the Murray where they've got a different set of challenges to those who are further down, where you get into South Australia and then there's the issues up in Queensland. So there's a lot of competing interests and it's  just not a simple issue.
JONES: Not but you see, what I suppose I'm saying to you, is that if outfits like Libya - and we used to laugh at Colonel Gaddafi and they said you know, he was hopeless - but if Libya can water Tripoli and Benghazi from the desert by building pipelines which shift water, why can't we?
PRIME MINISTER: Well of course we can Alan and that's what the National Water Grid programme is all about. That's what we've got the opportunity to really make a lot of headway on in this term and it's  something that Michael McCormack and I will be pushing very strongly to achieve.
I had all the public servants together yesterday in Canberra and told them a couple of important things. One is, their job is not just to do the big things well, but do the little things well, the things that people rely on; returning the phone calls, making sure their services are being delivered, make sure the payments turn up on time.
JONES: Good on you.
PRIME MINISTER: All of those sorts of things, but when it comes to the big things it's about getting these big projects actually happening. I told you and I talked a lot in the campaign about congestion-busting infrastructure. I want a bit of bureaucracy congestion-busting too when it comes to getting a lot of these things going. That's important for investors who want to invest in Australia and it's future, but it's also important to get these projects delivered on the ground, whether it's the National Water Grid or whether it's the East West Link or whether it's the Rail Link out there into the Western Sydney Airport.
All of this is important. I'm just keen to get off on the right foot and make sure that these things are being delivered on the ground. No shortage of things to do, but we're up here in north west Queensland and we've got $300 million that are going into this region in grants - not loans - in grants, which is going to restock, rebuild and replant all the way across north western Queensland. There's still an enormous amount of work to do. I mean basically the topsoil is gone and that means a lot of the green you're seeing up here, isn't the sort of green you want, it's not of the quality that you want to see. So there's a long way to go and there's a lot of rebuilding, but that's going to happen in partnership. With the feedback I had last night at the Cloncurry Bowls Club - which is a pretty good litmus test I've got to tell you, there was a lot of people there last night, I think the whole district had come together - they were really pleased with the way that all government agencies are working together and the way the banks are working in as well. So there's a lot of positivity despite the hardship and despite the challenge. So it's a matter of maintaining that into the future.
So I'm very proud of people in north west Queensland. They are incredibly resilient, I'm very proud of the work that Shane and the Livestock Industry Recovery Agency is doing up here. It's breaking through all the bureaucratic rubbish. They report directly to me and they're getting things done. 
JONES: Good on you. Look, I can't possibly articulate - and I hope you've gained this response as well - but what has happened since Saturday night is quite unbelievable. The level of hope and relief amongst Australians worldwide and Australia-wide and the sense of gratitude that they feel towards you for the campaign that you mounted, that you ran and that you won, that gratitude is unbelievable. There are people listening to me who would be glad that I'm talking to you. On their behalf, wanting to say thank you a million times. It's just, people feel as though they've taken their country back and you talked about the quiet Australians. I said before the election; 'Look I know that you're frightened to speak, you don't answer polls, you've just got a piece of paper and a pencil on Saturday - go in and mark it for Australia'. They did it and they're deeply grateful to you, you must understand that.
PRIME MINISTER: Well that's very kind Alan I want to thank all your listeners for that. I have had, well, it's been quite overwhelming frankly, since Saturday night for Jenny and I've. It's lovely what they've said about Jenny too. The whole country loves her almost as much as I do, almost as much as I do.
[Laughter]
She's isn't here with me sadly, she'd be taking the kids to school.
JONES: Taking the kids to school, Ok. Now stay away from the barbecue, because you're a crook cook.
[Laughter]
Now listen, travel safely and we'll talk to you again soon.
PRIME MINISTER: Thank you Alan.