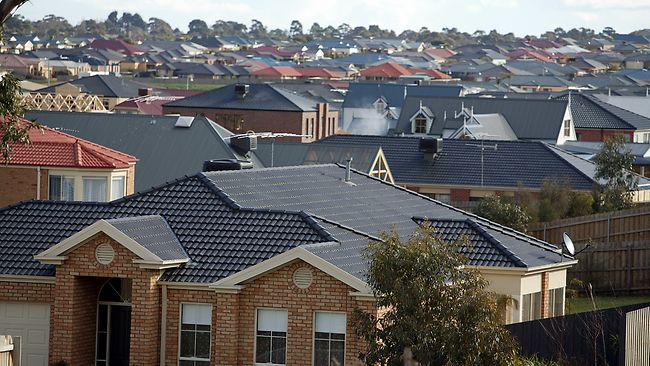 The property market for first home buyers is challenging. Prices are very high and incomes have not kept pace with the percentage rise in property prices.
Many young Australians and even older Australians, despair at ever getting into the property market.
Prices are not the only challenge. Lenders including the major banks, have rules and requirements that determine who qualifies for a loan and on what terms. Generally speaking, a bank will approve a home loan if the applicant ( or couple ) have an annual income that is 3.3 times the annual interest payment on the loan that they are applying for. A primary concern to a lender is serviceability. The bank will look to stability of employment or for business owners, a history of profitability. On top of that, first home buyers with a low deposit will often be forced to pay mortgage insurance.
The starting line for home ownership is a mix of finding an affordable property ( in competition with 100's of others ), saving for a 20% deposit, earning enough income to satisfy the bank and looking for a low interest rate home loan with favourable terms.
Accrue Real Estate in Melbourne, today released a study that shows how people who do not own a home or qualify for a home loan, may be able to
purchase an investment property
.
Jeff Grochowski, the licensee at Accrue Real Estate said today, "We have helped people who cannot qualify for a home loan, to purchase an investment property."
"A bank will take income from a tenant, installed in an investment property, into account when looking at serviceability. That means that a buyer can earn less from their employment and still meet bank criteria" Mr Grochowski said.
"An added bonus is that many expenses incurred in purchasing the investment property are tax deductible. The investment property owner has a "step on the property market ladder" and can use equity built up in the property to switch to a residential home later" Mr Grochowski concluded.
In NSW, Helen Hull, writing for the REINSW issued a press release highlighting the barriers in the way of home ownership that really have locked out many Australians as foreign investors affect the market..
Has NSW ridden off first home buyers as a lost cause?
The NSW government has failed to provide meaningful incentives to first home buyers despite announcing changes to stamp duty that will see a $1 billion windfall from foreign investors, according to the Real Estate Institute of New South Wales.
Last week, NSW treasurer Gladys Berejiklian said the government will add a 4 per cent stamp duty surcharge on residential property bought by foreign purchasers from 21 June, 2016 plus 0.75 per cent land tax surcharge for foreign owners from the 2017 land tax year.
REINSW President John Cunningham said it appears the NSW Government has lost sight of plight of first home buyers with its failure to identify their need for meaningful incentives.
"This was a significant opportunity to help first home buyers and the 90 per cent who buy existing properties with a 50 per cent reduction in the stamp duty on a purchase of a residential property less than $1 million," Mr Cunningham said.
"The government appears to have no intention of passing any of this funding to first home buyers and have taken the view that they are a lost cause. Is that what they are thinking, have they ridden them off? It certainly appears so," Mr Cunningham said.  
Under the changes, foreign investors will no longer be entitled to the 12-month deferral for the payment of stamp duty for off-the-plan purchases of residential property and will not get the tax-free threshold for the land tax surcharge.
"Having taken away the 12-month deferral to pay stamp duty from foreign investors the government has the opportunity to provide this to first home buyers as one option for some concession.
"In tomorrow's budget the NSW government can make a direct difference to first home buyers who have been left in the dark for too long.
"We urge NSW treasurer Gladys Berejiklian to use the foreign investment windfall for the direct benefit of those trying to enter the property market," Mr Cunningham said.   
Disclaimer
This article contains general non specific advice and is not a replacement for individulal financial and legal advice relating to property ownership. Every reader's circumstances are different and price changes in the past are not a guide to future prices.