Written by

News Feature Team
You've saved for a very long time to finally have enough to afford a new build home construction and you are just ready to find a builder. When getting together with your builder and architect, you might suddenly realise that this is going to cost more than you had imagined. Here are five ways to keep that new build home affordable so that you can still have the home of your dreams but at a price that makes sense.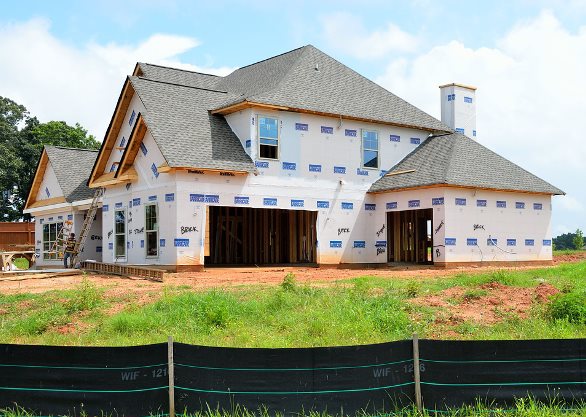 1. Eliminate Redundancy
One of the easiest ways to keep costs more affordable is to eliminate redundancy. For example, do you really need a dining room and an eat-in kitchen? What about that family room and den and living room? Do you need all three? Unless you have a dozen kids, you might want to stick with just a traditional living room and you've eliminated two unnecessary rooms here and another if you eliminate the dining room, so there you've cut a huge portion of your construction costs for both materials and labour!


2. Is a Garage Really Necessary?
An attached garage is nice and it certainly can serve a purpose, especially if you are driving a pricy sports car. However, most of the time you probably don't really need a garage and instead could consider cost effective detached carports. These keep the direct sun and strong rains off your vehicles as they are made of extremely durable steel, but are so much less than the cost of building an attached garage, even a small single car garage.


3. Weigh Need against Want
Yes, you've always dreamed of having a hand in designing your own home but if cost is an issue, you really should weigh need against want. Fancy fixtures in kids' rooms probably are totally unnecessary as they wouldn't know the difference between chrome faucets or higher end brass. The same holds true for lights and ceiling fans. If it is an embellishment that can be done without, at least initially, then to keep costs low, do without.


4. Use Low Maintenance Materials
Then there are materials that require higher maintenance over time. That carport is a great example of how to use materials that are less expensive and equally attractive and serviceable. Why build a garage with a timber structure when a metal frame is actually lower cost, lower maintenance and longer lived?


5. Build a Climate Friendly Structure
If you are looking to keep costs reduced, one thing you might want to consider is having your architect design a building that is climate friendly. This means one that would keep warmth in and heat out easier so that you are spending less on climate control over time. It can be done just as cost effectively now but the savings over the years you will be paying a mortgage might really pay off over time.
If you have a hand in planning your new build home but are looking to keep costs affordable, these five suggestions should help to save money immediately and over time as well. You can always add more later but for the time being, separate what you want from what you need and that dream house will become a reality in no time at all.