Written by

Jeff Grochowski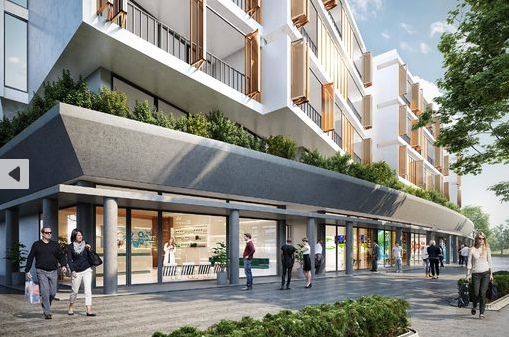 Accrue Real Estate is a South Melbourne based property acquisition service. Each week Accrue Real Estate publishes information about
hot properties in Melbourne
and how every day people can accumulate investment property.
Accrue Real Estate is not a traditional property agent, although it holds appropriate real estate licences. Accrue works with people who have identifies property as a source of capital gain.
Accrue has strong relationships with property developers who provide priority access to the latest and best investment opportunities.
Here are a selection of some of the best property news from Accrue.
Investing
Melbourne continues to be one of Australia's best performers with regard to property investment, even outdoing traditional rival Sydney. Investors are attracted to a number facets of Melbourne, including its growing population (projected to overtake Sydney by 2030), the number of workers based in the inner city (an increase of 24 percent in the last decade) and Melbourne's consistently high performance in liveability indexes. Melbourne has a diverse range of suburbs in which to invest. The inner eastern and south eastern suburbs continue to hold value and there are a number of fast growing outer-suburban areas as well. Melbourne property prices also make it the perfect place to consider investment
Key to investment is finding the best suburb; key to finding the best suburb are these simple tips.


1. Auction clearance rate
This is the percentage of properties that go to auction and actually sell. If demand in the area is high, but thereare not enough properties on the market, it is likely there will be multiple bidders at each auction and the properties will sell. Suburbs with high clearance rate make good investment areas.


2. Time on the market
This is generally measured in days (DOM – days on market) and is the time it takes for the property to sell. The count begins when the property is listed and ends at the sale date. If there is a high demand in the area, the DOM rate drops because buyers do not want to miss out and purchase quickly and may make offers prior to auction. Suburbs with low DOM can be good for investing as it indicates the popularity of the area.


3. Property vacancy rate
This gives an indication of the rental properties that are currently vacant. A high vacancy rate can indicate renters are not looking to move into the area, while very low rates make the area potentially good for investment as it is unlikely any property will be vacant for a long period.


4. Rental yield
This is linked to low vacancy rates and can be a reflection of an extended period in which finding a rental property in the area is difficult. This creates demand from tenants and in the past has lead to situations where rents are determined by a bidding war (this is to be outlawed by legislation in 2018). High demand for an area will push up rents in tight rental markets and increase rental yield.


5. Rental proportion
This is the number of renters in a suburb as a proportion of the total amount of residents in the suburb. This proportion gives a good indication of the potential competition for any rental investment property. Especially when considered with the property vacancy rate and rental yield, this can suggest whether an area is likely to be a good investment. A high proportion of renters will likely mean a larger number of landlords to compete with in the rental market.


6. Online search interest (OSI)
This is the number of people searching online for property compared to the number of properties available for sale. So if there are 20 properties for sale in a suburb and 200 people searching for property in that suburb the OSI is scored at 10. Like many of the statistics we have looked at, this can be a strong indication of demand exceeding supply; the larger the OSI the less property available and the more likely prices in the area will rise.
Of course, if the thought of tracking through data to find these figures is not appealing, there are other options. Accrue Real Estate is a well-established, premium property introductory service with staff experienced in tracking the Melbourne property market. So if big data is not you, let Accrue Real Estate lay out the facts and figures on the best real estate investments.


Strategies


The Australian dream of owning a home is deeply ingrained into our culture. But like many things in the 21st century this dream is undergoing a shift.
In the past, people would begin by saving a small deposit for a house, borrowing for the longest possible term knowing they would either pay the house off in the distant future or use it to 'step up'; buying a property to suit an expanding family. The key to this for many people was compromise. The property was not necessarily in the area they wanted to live or it did not have all the features they wanted but it was affordable.
Today, many people are making alternative choices. Rather than purchase to live in, they make their first property purchase for investment purposes. This allows them to get a foot into the property market with less compromise than their parents made with their first purchase. It can also take some of the emotion out of property purchase; you are not necessarily looking for a kitchen you like or a backyard in which you can relax.
Once you are on the property ladder it is much easier to make progress and the property gives you a solid asset.
Another benefit of starting out with an investment property is the rental income that is being generated by the property. This allows you to service the loan more effectively while your asset is appreciating in value. As well, many of the expenses associated with a rental property, including the interest on the loan, are tax deductable. This allows savings at tax time and perhaps a once a year bonus for something extra.
As already mentioned property investment shouldn't involve emotion, it is a head over heart task.


Things to get your head around


Investing doesn't involve looking for a property that you want to live in. When buying an investment property, the focus should be on properties that provide strong rental yield and growth and areas that are showing good property appreciation. Also consider the tenancy rate of the area. Consider amenities in the area, especially public transport, and the proximity to the city.
Buying an investment property means you will also have to give consideration to the task of landlord. This does not have to be arduous, as a property manager can deal with the day-to-day requirements, effectively being a buffer between you and your tenant. However, you do need to know that you can cover costs if the property becomes vacant for an extended period.
You also need to be aware of the associated costs of purchasing property. Some of these costs can include: stamp duty, conveyancing fees, legal costs, and pest and building reports. An investment property is likely to be part of a long-term plan, especially if you aim to maximise the return on your investment. It is important therefore to know how starting a family might impact on your ability to make repayments.


Always get advice


Investing in property isn't going to be the best way forward for everyone. It is a great way to get a start into the property market but it does require thought and planning.
The good thing is that there are always professionals who can help you look at the possibilities, including investment property for sale. Accrue Real Estate can walk you through every step of the property purchase process. The Accrue experience includes introducing clients to property generally not available for public purchase. This provides clients with a non-competitive, less stressful environment that not only saves time but can also help them save money. Accrue Real Estate has helped assist many new and experienced buyers and are ready to help you achieve your property goals as quickly and securely as possible.
(Image courtesy of Mark Moz/Flickr)
Why choose real estate
1. It is a (relatively) safe investment
No one goes into investment intending to lose money and the well-known phrase 'safe as houses' gives voice to the reason property investment is still key to investment strategy. Melbourne propertycontinues to gain value, outperforming traditional rival Sydney and according to research by AMP, Australian property value has increased at a rate comparable to that of the share market since 1926. Investment in the share market affords much more volatility and requires a great more expertise and specialised knowledge. Investment in shares? Snakes and ladders. Investment in property? Safe as houses.


2. It's tangible
When you invest in property, you have a physical asset. One that you can touch and see. It doesn't just exist on paper or float around in some cloud. A property is there for you to look at.


3. It can lead to wealth accumulation
Property investment is an established step in the accumulation of further wealth. It offers leverage by providing a tangible asset that can then be used as security for further investment. Lenders are likely to lend more against the value of the property than the value of a share portfolio. As the capital growth of the property increases so too does potential borrowing power. In building a property portfolio it is this borrowing power that allow the portfolio to expand.


4. It provides ways for tax reduction
A key benefit of property investment is the tax breaks that can come from being the owner of rental properties. The Australian Taxation Office (ATO) allow investment expenses to written off against tax. This lowers income and therefore the tax bill but also offsets any gap between the rental income and property costs.
The ATO also allows any property owner obtaining income from their property to claim a depreciation benefit. As a building gets older and the fixtures and fittings within it age, they depreciate in value. Property owners can claim this depreciationas a tax deduction.
Another tax benefit of property ownership is its relation to capital gains tax (CGT). If you sell your own residence, you do not pay any CGT on the profit. If it is an investment property you are selling, and you have held that property for more than 12 months, you pay CGT on only half of the profit. These three tax benefits continue to make property investment an affordable option for many Australian families.


5. It can assist children get into the property market
As the property market continues to grow, many parents have concerns for their children ability to buy a house. They worry that they will never buy and be permanent renters. But when considering long-term investment, it doesn't just involveone lifetime – investors can also think about their children, too. Property investment today is one method mums and dads are using to provide future assistance for their children. A property purchased today can provide future borrowing power that will enable parents to assist their children with a deposit or purchase when they need it most.


6. You can take control with a self-managed superannuation fund
While it may seem they are only a recent innovation, self-managed superannuation funds (SMSF) have actually been around for a while. It has been the changes in borrowing laws that has brought SMSFs to the fore, as it is now possible to invest in property through superannuation. The best part of buying property through a SMSF is its taxeffectiveness. The sale of a SMSF property attracts a capital gains tax of only 10%; however, it reduces to zero for over 60s. The set-up of a SMSF is quite complex and would require advice and assistance but it can be a realistic method of property investment and securing a strong financial future.


7. It is a solid strategy for the future
Property investment can provide immediate reward but is also a solid strategy for the future, and not just with regard to financial benefits. Bu utilising some of the tax strategies discussed earlier, it can be possible to purchase a residence in a specific neighbourhood, rent it for a number of years and then occupy it at a later date when it is more financially viable to be a personal residence. Structured correctly, this could even provide a first home.


8. It is more stable then securities
Historically, the property market tends to have greater stability than the stock market. There are a number of reasons for this, but it is largely due to the fact that firstly, property purchase requires a greater effort and secondly there is far more regulation in property requiring much more paperwork and associated cost. Short-term speculators jump on stocks and shares, which sell and trade quickly. The property market requires time – this reduces market volatility. Even during crashes, crises and recessions property market prices will hold their own or at least level off.


9. It can fulfil a desire!
Fast cars are wonderful – even better is having the classy garage to drive them into! Property investment and property tradingcan provide for a wider selection process; selection is not necessarily based on personal needs but market trends. A 'trophy property' in a sought after area is attractive to people who may not have the incentive to purchase or invest. As well, as we have discussed, the better the property the better the tax benefits and the greater the borrowing power, all of which can provide the ability to build a portfolio of 'trophy properties'.


Property as an investment
Accrue Real Estate – helping you achieve your investment strategy
Investment in property is acknowledged as a sound strategy for a secure financial future, but getting started can sometimes be difficult. There's always plenty of people giving what they tell you is 'good advice' and sometimes these 'Monday's experts' can be a huge blocker to getting started in the property market. At Accrue Real Estate, we are property investments experts every day of the week. To put it simply, it is our job. Those who come to us not only get the best advice, they get a sound investment plan to meet their investment goals. They also get access to properties before they reach the open market, providing huge savings.
In January 2016, Accrue Real Estate negotiated for a client the purchase of Apartment 2, 8 Quick Street, Pascoe Vale. This purchase was made off-the-plan. While the vendor asking price was $690,000, our experience and knowledge of Melbourne's real market allowed us to obtain the property for the client at $649,000. At the time of purchase, it was estimated the property would rent out for $475 per week. On completion, the property settled in June 2017. Within one week, it had been rented – at the increased price of $520 per week.
The development at Quick Street was quality from the beginning, and featured an impressive frontage and landscaping. Appliances and appointments were first class, and the finishes made the home sparkle. Generous bedrooms, indoor and outdoor entertainment areas, air conditioning and central heating all add to the luxury of the home. The convenience of a European laundry and large garage and the addition of a security make this the ideal home. As well, it is centrally located, with parks, transport, schools and local shops all close by.
To underline the success of this property purchase for our client, contrast it with the sale of the apartment next door at Number 1.
Another quality apartment, on completion Number 1 was put on the open market. As was expected, with the location and quality, interest was high. On 28 June 2017, the apartment sold for $815,000
It is not surprising our client was delighted. An exclusive property with quality appointments, which not only rented at $45 per week more than estimated but increased in value by over $150,000 in around 18 months. This more than met the requirements of the client's investment strategy.
Property investment shouldn't be confusing or difficult. Join the many clients who have benefited from the Accrue Real Estate experience.

Find out more at Accrue Real Estate