Written by

Andrea Edwards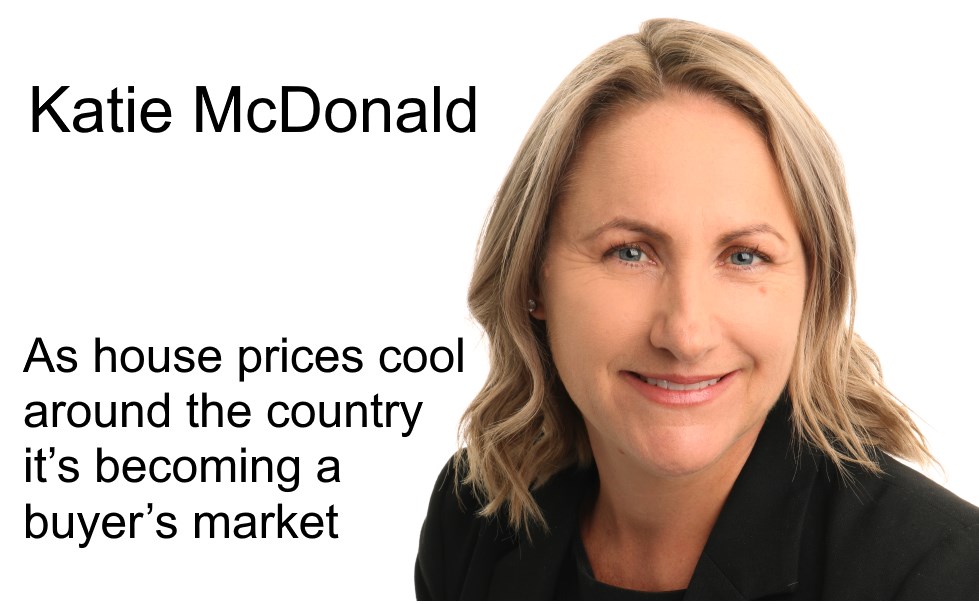 As house prices cool around the country it's becoming a buyer's market, good news for savvy female property investors who are leading the charge.
Boutique Adviser's Katie McDonald said young single women are actually the quiet achievers in the property game outperforming men in home ownership by ten percent.
"Women are generally more cautious in what they buy and not taking big risks with their property purchase is paying off in the long term," Ms McDonald said.
"Not only are women buying more property than men, they're also paying it off faster with almost half of those women owning their properties outright compared to only a third of men," she said.
"Women are great at saving money, they're great at budgeting and spotting a bargain which makes them great property investors"
"This is despite women often having to take time out of work for family and the pay gap between men and women still sitting at around 16 percent."
"There are huge opportunities in Perth right now, with the median house price at $520,000 almost half that of Sydney or Melbourne and you can still buy large blocks of land close to the city centre."
"According to the REIWA Perth is at the bottom of the market but is holding stable and if the WA economy remains on its path of recovery there should be genuine improvements in house prices next year."
"The economics for the Perth market is boom or bust and buyers need to understand that and pay down their debt level and not over commit themselves in the first place."
"Property strength lies in leverage ability, a 20 percent deposit of $100,000 will get you a $500,000, loan but if the property grows in value by five percent that's a $25,000 profit."
"So, while women's superannuation balances are up to 50 percent less than men at retirement age women are blitzing it in the property market especially if they're single."
How women are outperforming men on the property market;
Home ownership; 48 percent of women are paying off their mortgage compared to 31 percent of men.
Buying power; Single women aged 18-35 are ahead of men in the property game by 10 percent. Over all age brackets it's still three percent higher.
Are not afraid of long-term commitment; Women tend to seek properties with minimal risk and lower returns but are in it for the long haul, where they have less exposure to market movements.
Do their homework; Women are more inclined to seek investment advice from professionals rather than gamble on the latest real estate hot spots.
"While I can't advise clients where to buy, I do believe investing in property is a sound strategy for your future."
"To be able to own your own home outright by the time you retire will also protect against the growing statistic of older women facing homelessness in their golden years."
Katie McDonald regularly runs free financial seminars details can be found at: www.boutiqueadvisers.com.au
About Boutique Advisers and Katie McDonald


Boutique Advisers help mentor people in their finances from all walks of life – from families to entrepreneurs, athletes and business owners.
Katie McDonald specialises in women and finance. She has over 20 years of investing experience, five years as a business owner working with women and financial literacy as well as being a business advisor for the Chamber of Commerce.
Katie has a degree in Business, majoring in Finances, coupled with an Advance Dip in Financial Planning.  She is renowned for her advice helping women develop a strategic financial plan that meets their goals.  Her opinions are sought by the media and she has been widely published on matters relating to wealth and financial management.    
This article contains information that is general in nature. It does not take into account the objectives, financial situation or needs of any particular person. You need to consider your financial situation and needs before making any decisions based on this information.