Written by

Ruban Selvanayagam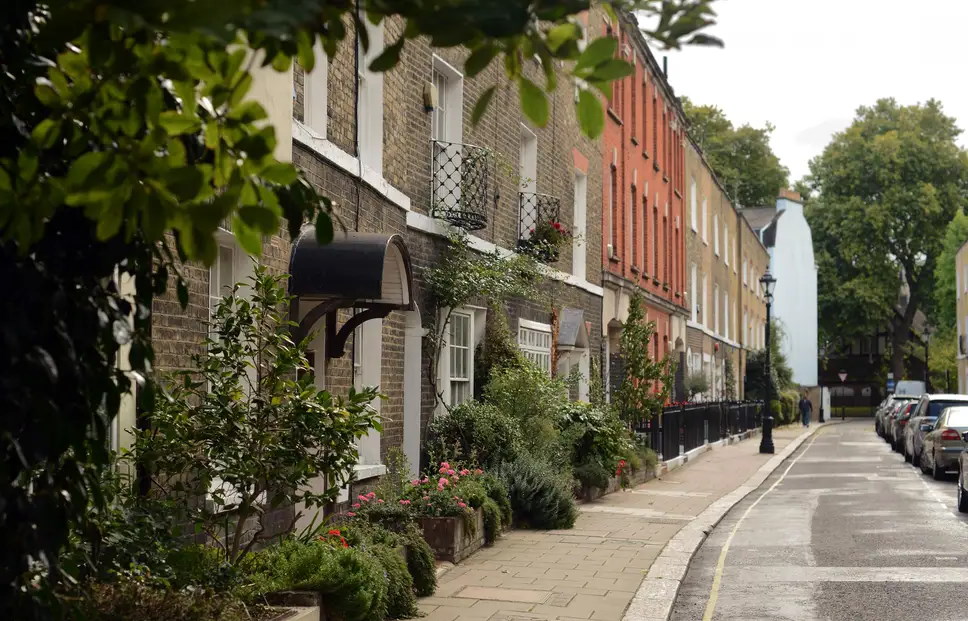 While there are a great many similarities between UK and Australian society, there are also a large number of differences. The processes involved in purchasing property, for example, have elements that vary widely between the territories.
So, as an Australian, what approaches should you take while planning to invest in UK property? In this article, the
'we buy any house' specialists at Property Solvers
offer some helpful advice regarding what you should and should not do.
Do:


Take time zones into account
It may seem obvious, but you'd be surprised at how easy it is to forget that, depending on the region, Australia can be between 7 and 9 hours ahead of the UK. With time-sensitive elements of a transaction, it's important that you take this matter into account.
For example, if you're based in Sydney and email a solicitor based in London at 9am on a Monday morning, that email will reach their inbox at 10pm on a Sunday night – so it's unlikely that you'll receive a reply for a number of hours.
It's a good idea to plan your correspondence carefully to ensure everything runs smoothly.


Research the property market, including local trends
It's good to keep track of the UK economy, and particularly the property market, if you're planning to make an investment in the near future. 
For example, throughout 2017, 2018 and 2019, the market was relatively stagnant as a result of uncertainty surrounding the UK's pending departure from the EU. However, winter 2019-2020 saw a slight boost after the results of a general election and subsequent progress in negotiations inspired a little more confidence.
However, following the global outbreak of COVID-19, most economies have fallen on harder times – and this is likely to have a significant impact on property.
If you wish to go ahead with your investment at the present time, you need to consider the impact these matters will have on your plans.
Consider your position regarding mortgages
It's relatively difficult for a non-UK resident to be offered a UK mortgage. With this in mind, it's often best to ensure you have the funds to purchase a property outright if you're thinking of investing in UK property. 
Another option is to seek out a mortgage from an international bank that will permit the overseas use of the funds you receive.
As in Australia, it's important that you are pre-approved for a mortgage before you make an offer on a UK property – so make sure you have good credit, as this will impact what you will be approved to borrow.


Ensure you understand the process of making an offer
There are some differences between the UK offer-making process and the equivalent approaches in Australia. 
For a start, the process of seeking out and purchasing a property in Australia is usually handled by a real estate agent employed by the prospective homebuyers, while UK house hunters are commonly required to seek out properties themselves and then contact the relevant property agency once they've found something they like.
There are similarities between making an offer in the UK and doing so in Australia. Usually, it's possible to negotiate the price with the seller – and, in both cases, you may go lower or higher than the asking price, eventually settling on an amount that is acceptable to all.
The option of a direct purchase of this kind is something that both territories have in common. 
However, it's worth noting that the UK does not observe the "sales summary" approach that is occasionally used in Australia – whereby a document is compiled noting the relevant property's location, asking price and other details along with the buyer's offer and deposit amount.


Don't
Attempt to start the process without sufficient savings
As mentioned earlier, you may find it difficult to obtain a mortgage as a non-UK resident. Having access to all required funds up front may be a sensible approach.
Of course, wherever you're buying, it's always a good idea to have a contingency set aside when it comes to property purchases anyway, in case of nasty surprises or sudden repair requirements.
Forget taxes and legislation
Every country has its own approach to property legislation and taxation. For example, as an overseas investor, it's likely that your property will be subject to higher rates of stamp duty land tax than it would be if it belonged to a UK resident.
Other matters that may affect your purchase and the development of your property will include planning legislation, income tax (for landlords), inheritance tax (if the property was given to you), capital gains tax (for when you sell the property) and legislative schemes aimed at landlords.
Bear in mind that some of these matters will be subject to change depending on the final terms of the UK's departure from the EU.


Ignore advice
At the present time in particular, it's important to take note of global developments and the social and financial conditions in both your home country and the country in which you'll be investing.
Do your research and listen to experts when it comes to making big decisions of this kind. For example, if you're thinking about renting out a UK property as a holiday let, it's likely that the present drop in tourism will prevent you from making a profit in the near future.
However, this may be a good time to work on the construction or development of your property so that it can be ready for when things pick up again.
For further information about UK property, Google 'Property Solvers' and get in touch with us anytime. We'll be more than happy to assist you.