Written by

Tooran Alizadeh, Senior Lecturer, Director of Urban Design, University of Sydney
On Monday night Four Corners asked Australia to consider "What's wrong with the NBN?".
Prior to the episode airing, a lot of the debate focused on the NBN's business model, and that it may not be profitable.
I, however, am not sure if the financial returns need be our biggest concern when referring to public service and critical infrastructure. My answer to the question "what's wrong with the NBN?" is quite simple: the NBN is inequitable.
Read more: The NBN: how a national infrastructure dream fell short
A "train wreck"
This week started with a fiery speech delivered by the Prime Minister, Malcolm Turnbull. He said the NBN was a mistake, blamed the former Labor government for the set up, and described the NBN's business model as a "calamitous train wreck".
Turnbull's remarks triggered a number of responses, including one from former Labor Prime Minister, Kevin Rudd. He attached responsibility of NBN's failure to the current government, as they "changed the model completely" compared to the original design.
More broadly, the Four Corners program itself created mixed reactions on social media. It was criticised for being "weak", and not "challenging enough", but also praised as "exceptional".
I find it incredibly frustrating to see a national critical infrastructure project diminished to political ping pong. In my opinion, bipartisan commitment is required in order to deliver an equitable NBN for all Australians.
Inequity from the start
Introduced by Labor, the original NBN was announced in April 2009. The plan was to provide terrestrial fibre network coverage for 93% of Australian premises by the end of 2020, with the remaining 7% served by fixed wireless and satellite coverage. In other words, Labor's NBN was mainly equitable in terms of the advanced technology adopted across the board.
Read more: Three charts on: the NBN and Australia's digital divide
However, research on the early NBN rollout pointed out the issue of timing. Even under the most optimistic estimations, it was going to take over a decade to build the nation-wide infrastructure. So, there were always questions about who was going to get the infrastructure first, and who had to wait over a decade for a similar service.
The results of the 2013 Federal election changed the fate of the NBN. The elected Coalition government decided the NBN rollout should transition from a primarily fibre-to-premises model to a mixed-technology model.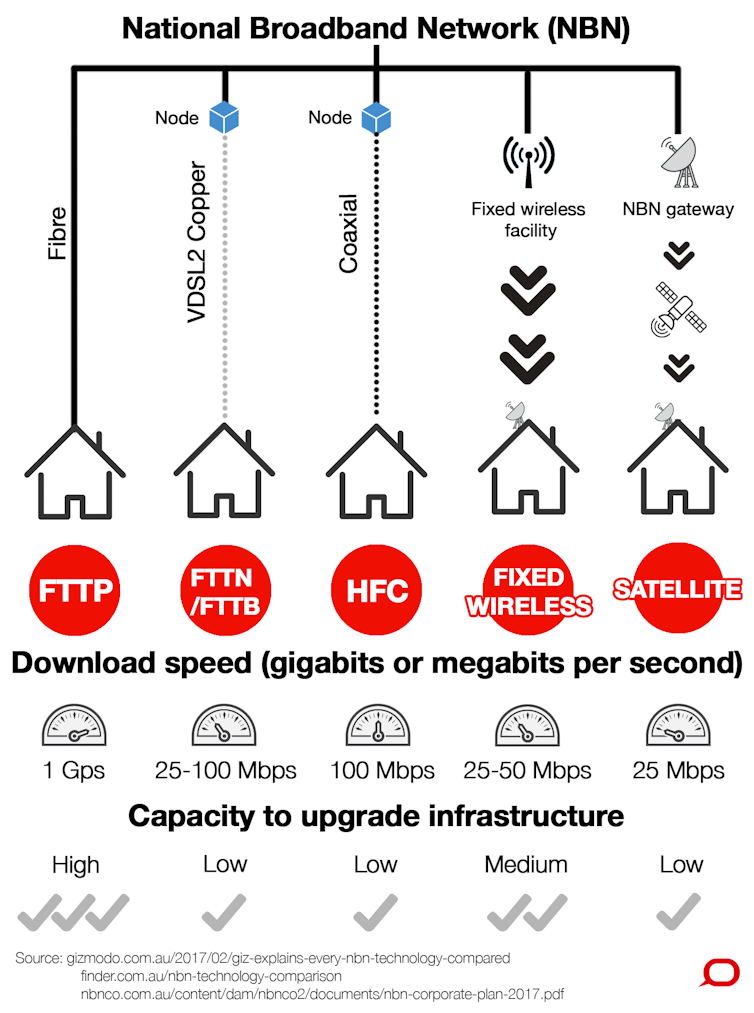 Authors: Tooran Alizadeh, Senior Lecturer, Director of Urban Design, University of Sydney
Read more http://theconversation.com/turnbulls-government-must-accept-responsibility-for-delivering-an-equitable-nbn-for-all-australians-86221