Written by

Misha Ketchell, Editor, The Conversation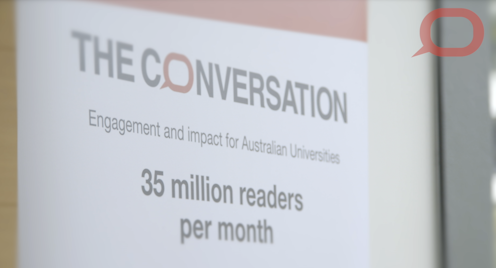 Over the past seven years we have worked with academics to make their ideas and expertise accessible to a broad audience. Along the way we've created an entirely new way to deliver trusted journalism, at a time when fake news and disinformation have made people hungry for sources they can trust.
Our approach is simple: we only publish academics and researchers who know their subject and want to share their knowledge. It is working brilliantly. Our audience has almost doubled in the past year, to more than 10 million unique visitors to our site each month. We have more than 20,000 media outlets that republish our content, including a close collaboration with the ABC.
Our rigorous journalism is having a positive impact on public debate in Australia. Articles have been quoted in parliament. Peer-reviewed FactChecks have made politicians and public figures more circumspect about making outlandish claims (they've told us so). Our Curious Kids articles are teaching primary school age children about the wonders of the world, and connecting them with some of our leading academic thinkers.
Meanwhile, independent teams in the UK, US, Africa, France, Canada have joined us and taken up our unique approach. A pilot is underway in Indonesia and an editor is working with universities in New Zealand. Over time, The Conversation can become a knowledge network of true global significance.
But this editorial success is only one part of the equation and on its own it is never enough. Unless we can find a way to replace project based funding that is coming to an end, we will need to do less. We need your help to raise a quarter of our annual budget over the next two weeks.
We do have generous financial support from many universities and institutional supporters who care as much about the public interest as we do. But these contributions aren't enough to fully cover our costs, so we rely on you, our readers.
For the next two weeks we will be holding our annual donor drive and asking that you support our work to improve the quality of public information in Australia and beyond. With your help we can check more facts, report more research and provide more informed explanations of complex problems.
Please help us serve the public good by making a tax deductible donation of $30 a month, or whatever you can. We'll be indebted to you. And so will everyone who is dismayed by the rise of fake news and wants access to clean information they can trust.
Authors: Misha Ketchell, Editor, The Conversation
Read more http://theconversation.com/we-need-your-help-to-support-the-conversation-96978