Written by

Stephen Knight, Honorary Research Professor, University of Melbourne
Most countries produce crime fiction, but the versions vary according to national self-concepts. America admires the assertive private eye, both Dashiell Hammett's late 1920s Sam Spade and the nearly as tough modern feminists, such as Sara Paretsky. Britain prefers calm mystery-solvers, amateurs like Hercule Poirot or Lord Peter Wimsey or sensitive police like Ian Rankin's Edinburgh-based John Rebus. The French seem to favour semi-professionals who are distinctly dissenting – in 1943 Léo Malet's Nestor Burma stood up to Nazi occupiers nearly as overtly as to Paris criminals.
Australia's rich and varied tradition of crime fiction and detectives, though little-known and more rarely described, reveals a range of national myths, fantasies, and even elements of truth-telling about a country whose origin lay in convictions for crime.
The first Australian crime novel appeared in 1818, but production has been uneven. Most mysteries have been published here in the period since 1980, with substantial local publicity and reviewing. Before then, locally-written and Australia-set mysteries usually arrived from England, asserting colonial authority, and then banning American publishers through an "International Market Agreement".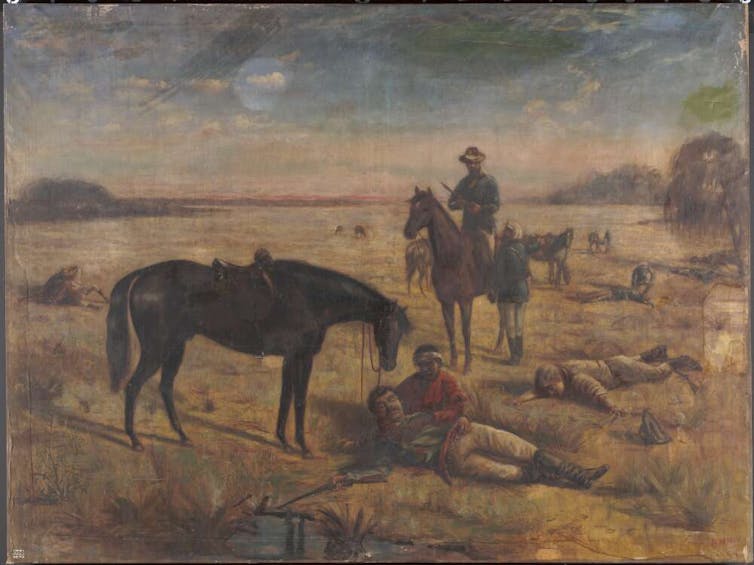 Wikimedia Commons
Writers sent manuscripts off to London, and a hundred or so hardbacks would arrive for local libraries, with almost no publicity and little impetus to develop the form here. But things changed with an American challenge to the "Agreement" in 1976 and the waning influence of Britain in general. In 1980 Peter Corris's The Dying Trade began a flow of local productions – some from English firms now based here, like Allen and Unwin, who produced Jennifer Rowe with their Tolkien earnings.
Back at the start, transportation was a natural subject: in the first book of all, Thomas Wells' Michael Howe, The Last and Worst of the Tasmanian Bushrangers (1818), Howe is a real escaped convict turned bushranger, with fictionally exaggerated adventures. Another theme was the wrongfully-convicted man like Quintus Servinton (1831) by Henry Savery.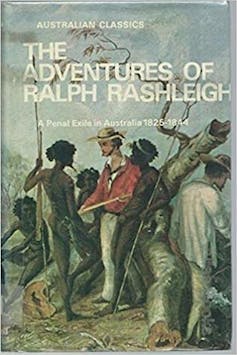 Authors: Stephen Knight, Honorary Research Professor, University of Melbourne
Read more http://theconversation.com/friday-essay-from-convicts-to-contemporary-convictions-200-years-of-australian-crime-fiction-98845