Written by

Matthew Biddick, PhD Researcher, Victoria University of Wellington
If you'd like more content like this, sign up for the Beating Around the Bush newsletter for a dose of nature news every two weeks.
Pandanus forsteri, a species of screw pine endemic to Lord Howe Island, grows tall like no other tree on Earth. To reach the canopy, these trees have evolved a rainwater harvesting system that enables them to water themselves.
Originally from Micronesia, the palm-like P. forsteri belongs to a group of trees that have populated almost every coastal habitat of the Pacific. In fact, pandans are used by Oceanic cultures for everything from fishing and cooking to medicine and religious ceremonies.
Our research shows that pandans differ in several fundamental ways from more familiar trees, including how they capture water and grow.
Read more: Welcome to Beating Around the Bush, wherein we yell about plants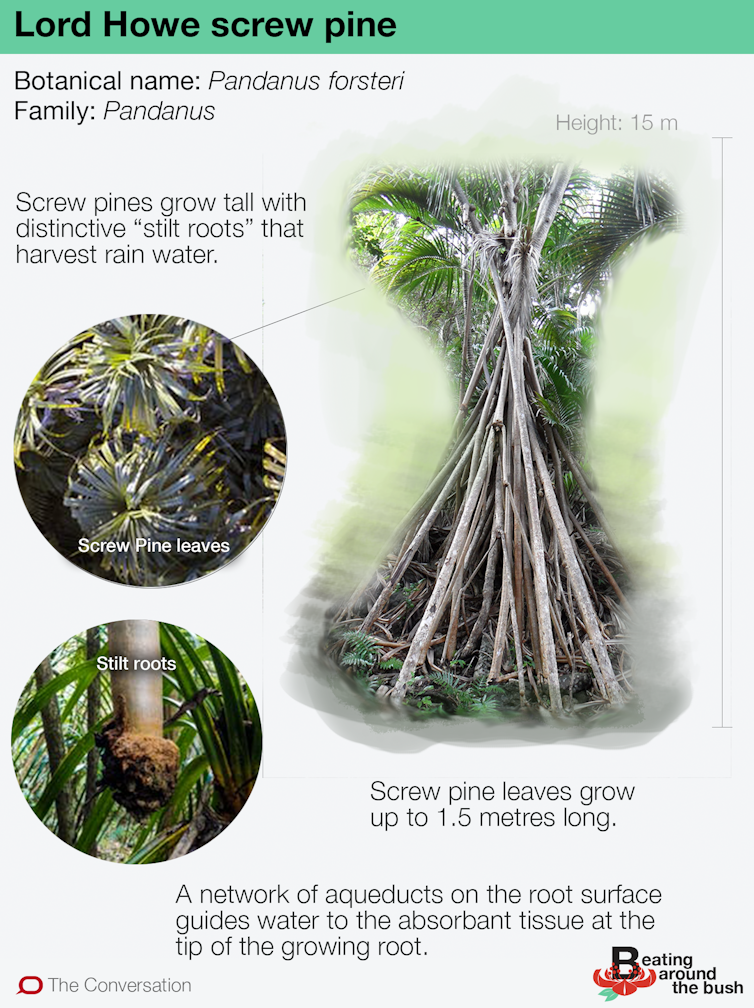 Authors: Matthew Biddick, PhD Researcher, Victoria University of Wellington
Read more http://theconversation.com/the-lord-howe-screw-pine-is-a-self-watering-island-giant-101597