Written by

Guy Dundas, Energy Fellow, Grattan Institute
Summer is here with a vengeance. On hot days it's very likely something in the power system will break and cause someone to lose power. And the weather bureau expects this summer to be hotter and drier than average – so your chances of losing power will be higher than normal.
We've analysed outage data from the electricity distribution networks over the past nine years and linked it to Bureau of Meteorology maximum daily temperature data for each distribution network. The findings are stark: customers are without power for 3.5 times longer on days over 35 degrees than on days below 35.
Read more: Amid blackout scare stories, remember that a grid without power cuts is impossible... and expensive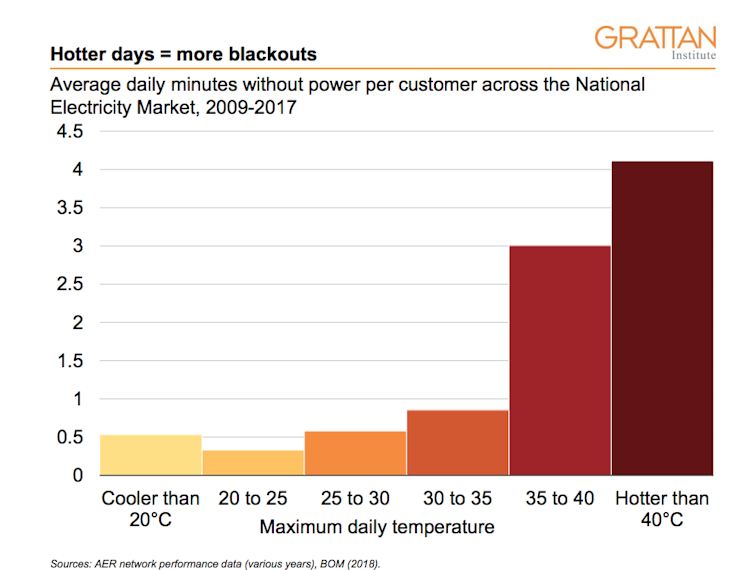 Authors: Guy Dundas, Energy Fellow, Grattan Institute
Read more http://theconversation.com/35-degree-days-make-blackouts-more-likely-but-new-power-stations-wont-help-109085