Written by

Steve Turton, Adjunct Professor of Environmental Geography, CQUniversity Australia
If you think the weather this month has been like Groundhog Day (albeit much hotter), you'd probably be right! Much like a stuck record, weather systems seem to have stalled over most of the country.
Brisbane residents are questioning the lack of rain, storms and heat. Darwin has just endured its second-latest monsoon onset on record after weeks of heat and humidity. Interior towns and cities have experienced significantly hot weather with a number of new maximum and minimum temperature records broken, along with records for consecutive days over 35℃.
Read more: Coastal seas around New Zealand are heading into a marine heatwave, again
Perth has largely escaped the heat so far this summer, while Sydney and Hobart have had a mixed bag. Coastal sea breezes have tempered conditions in the south and southeast of the continent. However, heatwaves are forecast for Melbourne and much of the southeast, with the arrival of strong, hot northerly winds. This will also bring extreme or severe fire weather conditions in many areas, including Tasmania. Adelaide, meanwhile, has sweltered through the hottest day on record for any Australian capital.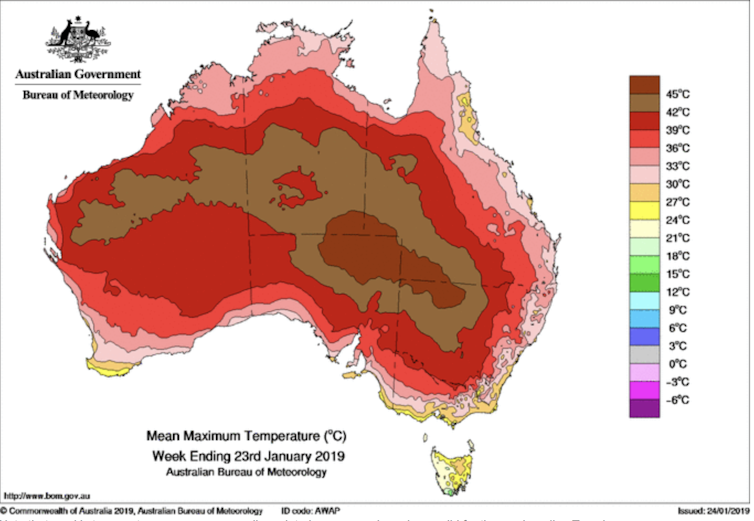 Authors: Steve Turton, Adjunct Professor of Environmental Geography, CQUniversity Australia
Read more http://theconversation.com/the-stubborn-high-pressure-system-behind-australias-record-heatwaves-110442