Written by

Bronwyn Barkla, Associate Professor of Plant Protein Biochemistry, Southern Cross University
Sign up to Beating Around the Bush, a series that profiles native plants: part gardening column, part dispatches from country, entirely Australian.
As a plant biologist I have spent a long time interested in what makes plants salt tolerant. Some plants can grow and thrive in very salty soils, saltier than the sea, while others (like most of our staple crops) will fail to flourish.
I was therefore intrigued by the plant I saw growing along the sand dunes around Byron Bay, when I moved to this area to work at Southern Cross University in Lismore.
Read more: The Queensland Dragon Heath is like a creature in the mist
This plant was Tetragonia tetragonioides, more commonly known as Warrigal greens, New Zealand spinach or Botany Bay greens. It is in the plant family known as the Aizoaceae, which includes many species that can tolerate harsh environments.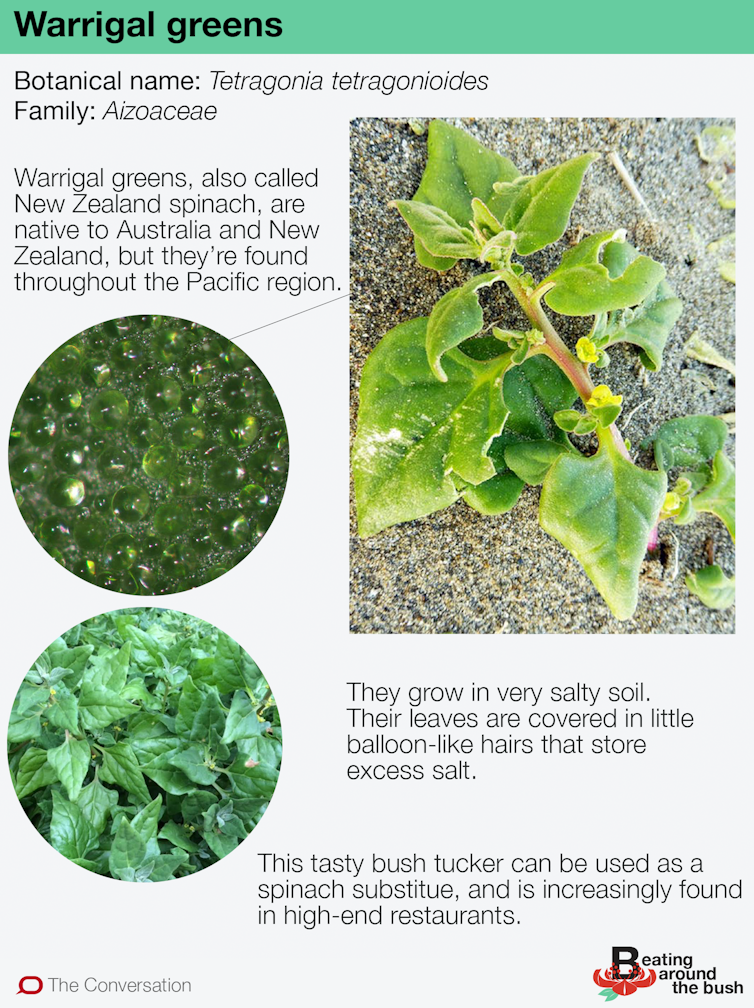 Authors: Bronwyn Barkla, Associate Professor of Plant Protein Biochemistry, Southern Cross University
Read more http://theconversation.com/warrigal-greens-are-tasty-salty-and-covered-in-tiny-balloon-like-hairs-112307