Written by

Kevin Glencross, Research Fellow, Southern Cross University
Sign up to Beating Around the Bush, a series that profiles native plants: part gardening column, part dispatches from country, entirely Australian.
When I first came across the kauri pine (Agathis robusta), I certainly wasn't impressed by their growth. Mixed among other species in a young rainforest plantation, they seemed destined to be left behind by the faster-growing trees (I did think they looked nice, though).
But today I know I judged the kauri unfairly. They can survive for millennia, so they don't bother doing all their growing in their first couple of decades. But come back 20 years later, and that unassuming tree will be well on its way to being one of the giants of the forest.
Read more: Lord of the forest: New Zealand's most sacred tree is under threat from disease, but response is slow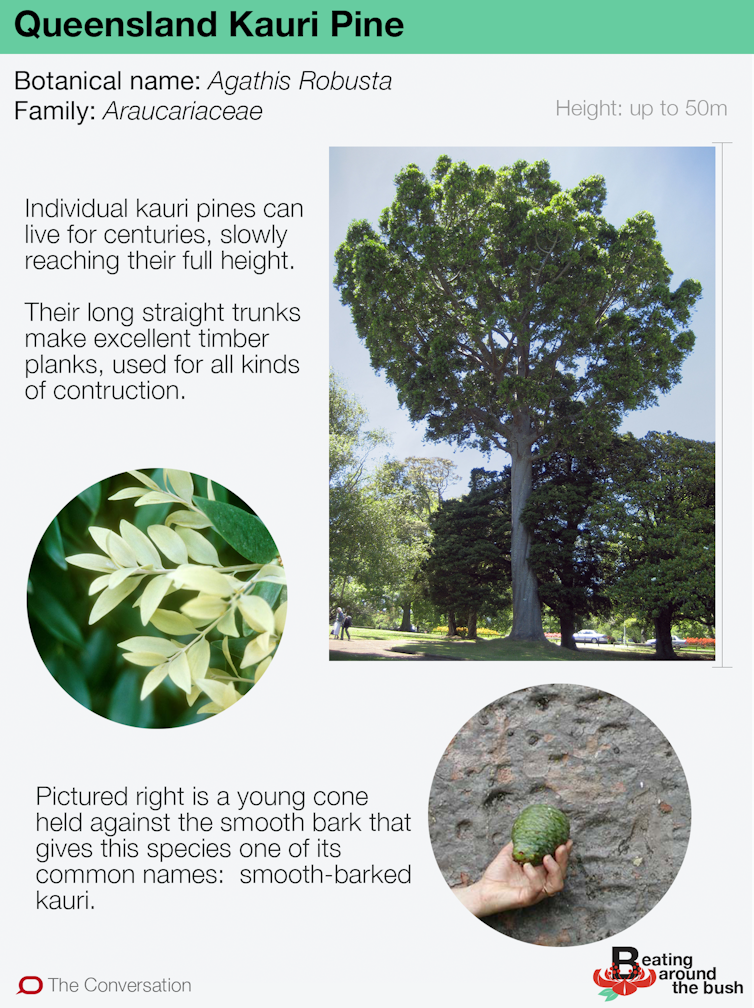 Authors: Kevin Glencross, Research Fellow, Southern Cross University
Read more http://theconversation.com/kauri-pines-are-late-blooming-rainforest-giants-112866