Written by

Danielle Wood, Program Director, Budget Policy and Institutional Reform, Grattan Institute
The 2019 election has been heralded as a "generational election" or an "age war". Labor goes to the election with a series of policies on climate change, housing affordability, wages and budget sustainability clearly designed to appeal to young and middle-aged Australians concerned about their future.
But while the record numbers of enrolled young voters may make this look like a political masterstroke, the fact remains that the Australia's voter base, like its population, is ageing. Baby boomers will remain a political force in this country for some time to come.
Youth enrolment is rising, but not just because of the marriage equality plebiscite
Youth voter enrolment is at an all-time high, with 88.8% of eligible 18- to 24-year-olds — some 1.7 million Australians — enrolled to vote. This is somewhat higher than the previous peaks for the marriage equality plebiscite (88.6%) and the 2016 election (86.7%).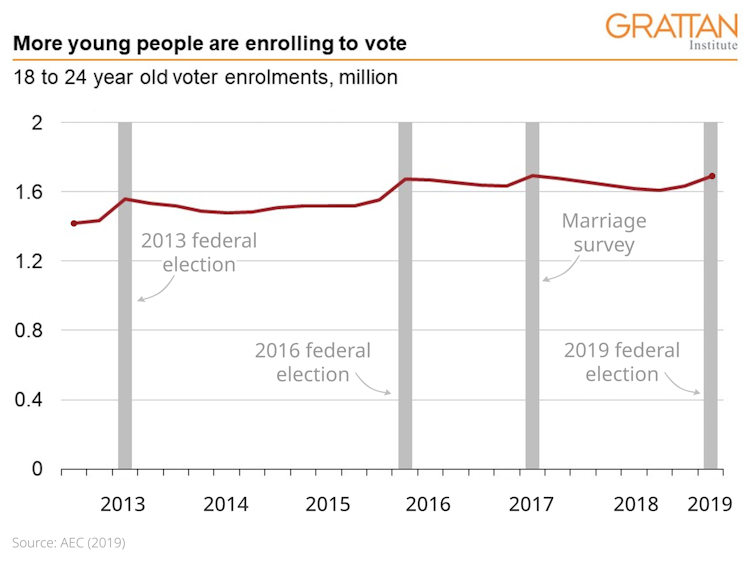 Authors: Danielle Wood, Program Director, Budget Policy and Institutional Reform, Grattan Institute
Read more http://theconversation.com/more-grey-tsunami-than-youthquake-despite-record-youth-enrolments-australias-voter-base-is-ageing-115842