Written by

Julienne van Loon, Vice Chancellor's Principal Research Fellow, School of Media & Communication, RMIT University
Why do we tell stories, and how are they crafted? In a new series, we unpick the work of the writer on both page and screen.
Stephanie Bishop's latest novel, Man Out of Time (Hachette, 2018), is a disturbing read. It is also a sophisticated work, particularly in terms of the way the author has managed narrative temporality – that is, the relation between story and time. Other novelists and aspiring writers would do well to look closely at what Bishop has achieved here.
Literary scholar Mark Currie has suggested that stories help us to reconcile what we expect with what we experience. Narrative fiction, he argues, can help us to think about the way that we anticipate, or sometimes fail to anticipate, what lies ahead.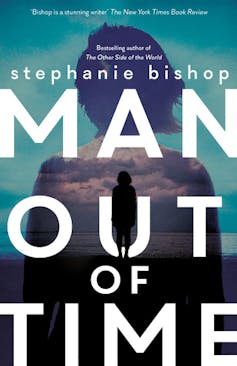 Authors: Julienne van Loon, Vice Chancellor's Principal Research Fellow, School of Media & Communication, RMIT University
Read more http://theconversation.com/inside-the-story-man-out-of-time-and-the-inheritance-of-suffering-112406